Game Of Thrones Season 8: 7 Possibilities For Jon & Daenerys' Relationship
5. A Family Alliance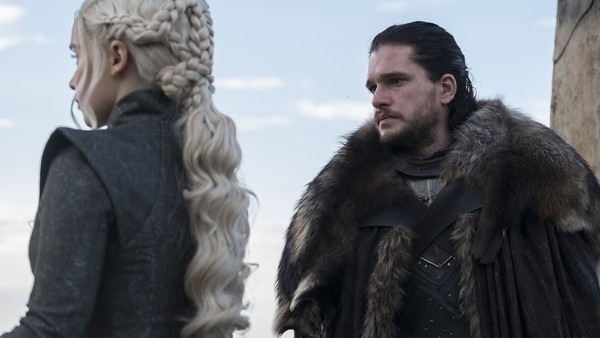 There is every chance that Jon and Dany think as repugnantly about incest as everybody other than George R.R. Martin does, and immediately nip their sexy time in the bud.
This would actually be a bit of a disappointment considering the long wait for their romance to blossom. Apart from the obvious skin-crawling nature of it all, the two seem perfectly suited to live happily ever after. That is, after defeating the Night King and his army of the dead, and killing thousands of people in the process of usurping Cersei on the throne.
But rather than drive a wedge between them, the revelation that Dany is Jon's aunt may bring the two closer together (after a couple of long showers). It could strengthen their human and political alliance. Blood is thicker than water and all that.
With Dany gunning for the Iron Throne and Jon the King in the North - although there are complications that could arise in Winterfell - the Targaryens would be a formidable force.