House Of Cards: 10 Questions That Must Be Answered In Season 4
The elections begin on March 4.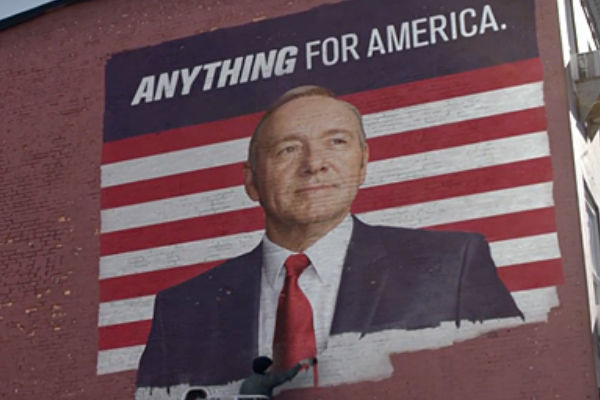 2016 is an election year. Not just in real life, where Hilary is debating Bernie, and Donald Trump is somehow a legitimate contender for the biggest job in the world, but on TV, which as we know is far more important. House of Cards will return for its 4th season on March 4, all conveniently dropped into one binge-watchable bundle to view as and when you want. We can expect all kinds of Machiavellian mayhem, and plenty of underhand tactics from the Underwoods, as the show picks up where it left off a year ago. Season 3 was, in many ways, a bit of a let-down. Kevin Spacey's Frank took a big step forward, but with him realising his goal of becoming POTUS, the series took a step back. It wasn't bad by any means, but without Frank and Claire plotting, conniving, and even killing their way to the top as the US politics verion of Lord and Lady Macbeth, it simply wasn't as captivating, especially with many various subplots that took up a lot of screen time, but offered rather little in return. Still, though, it was a solid season of TV, and that combined with the high-quality of the first two means Season 4 is still an exciting and intriguing proposition. As mentioned, it's an election year, and Frank can no longer rely on the support of Claire. Throw in some new characters, and the potential for some bodies being brought up, and there's plenty to ponder heading into the fourth outing.
James Hunt
NCTJ-qualified journalist. Most definitely not a racing driver. Drink too much tea; eat too much peanut butter; watch too much TV. Sadly only the latter paying off so far. A mix of wise-old man in a young man's body with a child-like wonder about him and a great otherworldly sensibility.
See more from James