House Of Cards Season 4: 36 Biggest WTF Moments
The Underwoods are back and badder than ever.
Netflix€™s House of Cards Season Four premiered last Friday giving rabid fans a chance to return to the world of President Frank Underwood and to be immersed headlong into his madness. Admittedly Season Three was a bit of a disappointment, but thankfully this season was a move back to the former glory of the political thriller. The season picks up with the rift between Frank and Claire (Robin Wright) intensifying to the point that Claire decides to leave her presidential husband, but it's about a lot more than just that. Along with the relationship drama, Season Four delves into lies and deceit, murder, and weird sex stuff behind the closed doors of Washington politics - along with the occasion fourth wall break. House of Cards has never been afraid to get really weird with its stories and this season delightfully proved no different. So with all the binging out of the way, let€™s look back on the 37 biggest WTF moments from House of Cards Season Four.
36. Bedtime Stories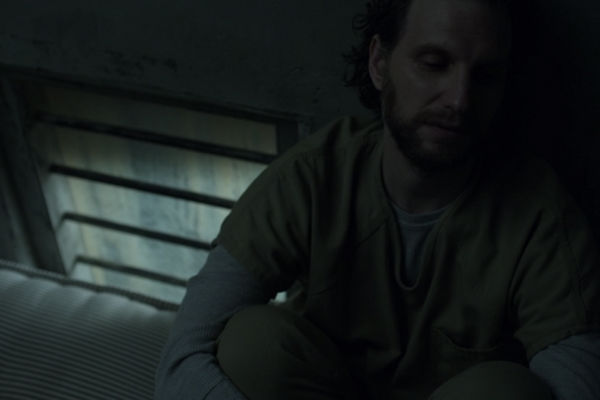 Well that€™s one way to open the season. We haven€™t seen journalist Lucas Goodwin since Season 2 when he was arrested for cyberterrorism after trying to uncover Frank€™s corruption. Not surprisingly, we find him in prison where he€™s discovered an interesting outlet for his creative mind. He sits on the top bunk in his prison cell while waxing eloquently about an erotic encounter with a woman in graphic detail. It gets much darker as we see Lucas€™ cellmate on the bottom bunk seems to REALLY be enjoying the story. It€™s certainly a bold and attention-grabbing move to kick things off with a masturbation scene, but it serves as a good reminder in case you forgot just how messed up House of Cards can be.