House Of The Dragon Episode Seven Review - 7 Ups & 3 Downs
"Now they see you as you are."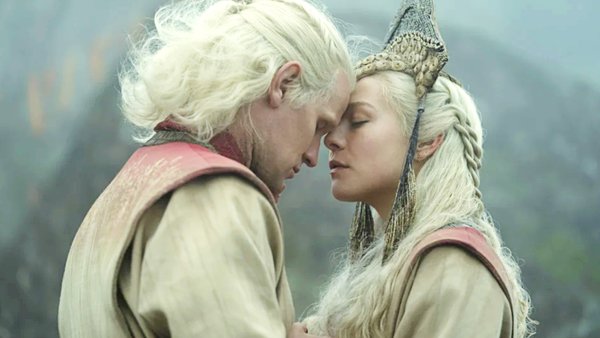 Funerals are evidently just as bad as weddings in Westeros.
House of the Dragon returned to Driftmark for their latest offering, as the Westerosi political elite gathered for the funeral of Daemon's late wife, Laena Velaryon, who met a tragic death by dragon fire in last week's episode.
However, the somber atmosphere of grief has done little to temper passions within the various political camps. True to Rhaenys' early predictions, the first knives come out in the Velaryon's halls. Driftmark is another relentlessly exciting outing for HBO; when the episode concludes, viewers almost do a double take when they realize how much earth-shattering content has been crammed into the space of one hour.
There is a very real sense that as House of the Dragon nears the ending of its triumphant debut season, that said season's primary goal was to fully and appropriately set the scene for the earth-shattering conflict to come. Subsequently, the scale and grandeur of such a conflict that builds foundations upon the spider's web of betrayal and power-lust as seen on House of the Dragon to date, is likely to be of a level never yet seen before on television.
Fire and Blood, indeed.
10. Down - Incest, incest, incest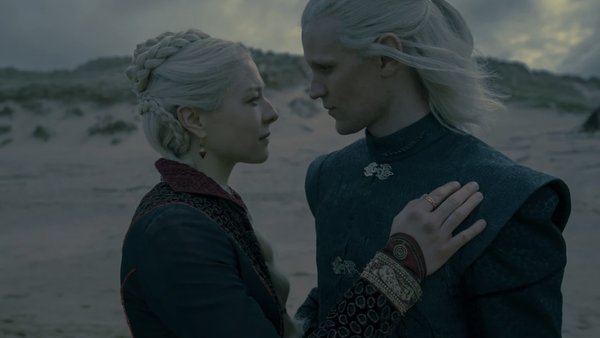 It's just not going to get any less unpleasant to watch.
Following the nauseating moments between the pair earlier in the season, House of the Dragon finally showed a full on sex scene between uncle and niece, Daemon and Rhaenyra. Fans hoping that the previous tryst between the two or the fact that Rhaenyra was now an adult may have made this latest sequence any easier to watch were sorely mistaken.
While Matt Smith and Emma D'Arcy have phenomenal chemistry whenever they are onscreen together, this simply does not change the fact that central characters engaging in incest makes for absolutely wince worthy viewing. It's a complex character wrinkle for sure, but the nature of the act itself means that it is one that viewers do not want to explore in the slightest, yet find themselves dragged along for every agonizing second of the way. Not only that, fans have to move forward with a storyline in which arguably the lead protagonist - debates about moral grey areas aside - is in a loving and passionate relationship with her uncle.
This remains a fiercely debated point within Martin's universe; it's exceedingly difficult to make peace with such a status quo, let alone throw one's emotional weight behind the characters engaged in such a taboo. By the same token however, Martin likely does not care in the least; by refusing to omit even the most undesirable of traits from his characters, the author achieves a level of authenticity that other fantasy writers just cannot match.