It's Always Sunny In Philadelphia Quiz: Finish These Mac Quotes
How well do you know Mr. MacDonald?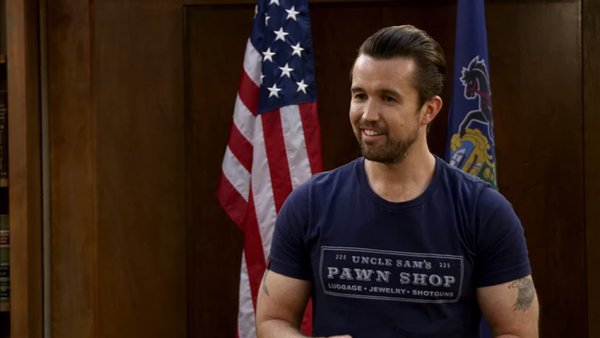 The record breaking sitcom It's Always Sunny in Philadelphia has been going for 15 strong seasons, with more on the way. It follows the antics of five core characters - Dennis, Dee, Frank Reynolds, Charlie Kelly, and Mac. Mac's full name being Ronald MacDonald.
The group own and run Paddy's Pub, which they presumably make very little money doing due to them rarely ever working there. They spend most days off, ruining other peoples' lives.
The original three behind the show, Charlie Day, Glenn Howerton, and Rob McElhenney, play Charlie, Dennis, and Mac respectively and when the show got picked up for its first season, they were joined by Kaitlin Olsen who plays Dee. During season 2, Danny DeVito joined the cast and became a series regular.
Mac, who is somehow one of the more normal characters, gets up to all sorts of mischief with the group, and just as much on his own. From his absent father, who's now in prison to his bizarre exercise equipment, Mac is undoubtedly an iconic character.
Do you think you know him well enough to finish these quotes by the man himself?
1. "I'm Gonna Put My Thumb Through Your ____."