It's Always Sunny In Philadelphia Renewed For An Additional 2 Seasons By FX
FX couldn't say no because of the implication.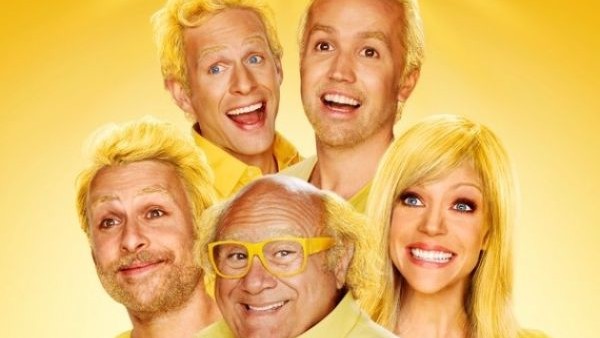 The hit comedy It's Always Sunny in Philadelphia is set to become one of the longest running TV sitcoms ever - thanks to an additional two seasons that will see the gang on our screens all the way up to 2020.
The 11th season of It's Always Sunny just finished airing about a few weeks ago much to critical acclaim, making this a no-brainer for FX who have been the channel to air the show from the very beginning. It is also worth noting that season 12 was already ordered a year ago, and its 13th and 14th iterations is FX's way of saying we believe in the show and its success.
When asked to comment on the renewal of It's Always Sunny, Nick Grad, co-President of Original Programming for FX Networks and FX Productions, said: €œIf anyone doubts the power of a camcorder and a dream, just look at It€™s Always Sunny in Philadelphia, which was a DIY backyard pilot when Rob, Charlie and Glenn brought it to FX and will go down in TV history as one of the most loved and enduring comedies.€
It's Always Sunny in Philadelphia centres on a gang of self centred, sociopathic jerks who only wish to better their own standing in life regardless of who they have to step on. Set in 'Paddy's Pub' in South Philadelphia, the show stars series creators and executive producers Charlie Day, Glenn Howerton and Rob McElhenney. Also starring are Kaitlin Olson as Sweet Dee, and Danny DeVito (yes that Danny DeVito) as Frank Reynolds.
The Adventures of Ozzie & Harriet is currently holding the title of longest running sitcom on television. Will It's Always Sunny in Philadelphia break the record?