MCU: Ranking Every Netflix Marvel Season Worst To Best
11. The Defenders Season 1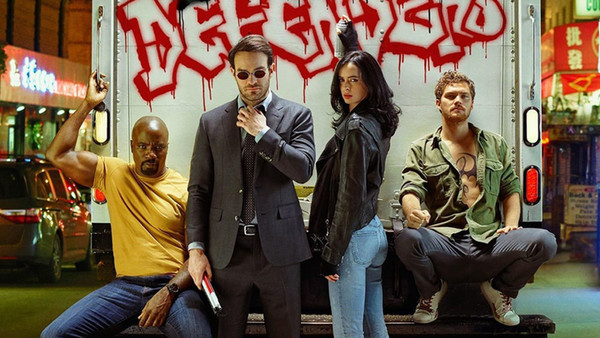 The Defenders was the master plan; the equivalent of Phase One's build-up to The Avengers, this brought together four heroes after each had a solo series (and Daredevil had two seasons) under their belt.
The idea, as conceived back in 2013, was a solid one, but the execution, coming in 2017, was not. Although only eight episodes long, the show still suffers from the pacing problems that plague so many of these shows, with the biggest crime being that, despite already spending dozens of episodes with these characters before a team-up we knew was coming, it still took until the end of the third episode before bringing them together.
It was also another victim of the Hand, who remained vague, out-of-place, and, well, incredibly dull. The direction was particularly poor too, with the universe's darkness taken so literally it was difficult to make out what was going on at times, and while each of the central characters - even Danny Rand - is well served, it can never justify its existence beyond being a corporately mandated event.
James Hunt
NCTJ-qualified journalist. Most definitely not a racing driver. Drink too much tea; eat too much peanut butter; watch too much TV. Sadly only the latter paying off so far. A mix of wise-old man in a young man's body with a child-like wonder about him and a great otherworldly sensibility.
See more from James