How I Met Your Mother Finale: 10 Questions We All Need Answered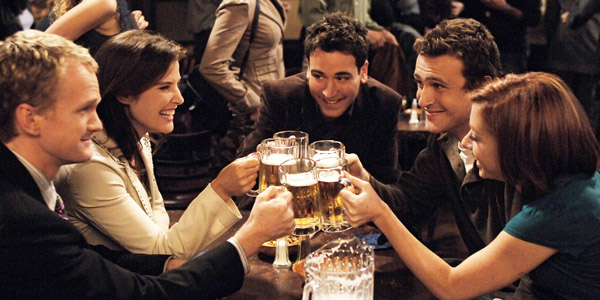 It's still hard to believe that How I Met Your Mother is finishing, let alone still airing. The miracle of its shelf life is well appreciated by us fans, and the final season looks like it's poised to wrap everything up quite nicely. Even though we're already 8 episodes into the final season of How I Met Your Mother, there are still plenty of reveals and events that the writers need to satiate us with before we riot. After all, we still have burning questions that date back all the way to 2005. So I put together a wishlist (more like a checklist) of situations we definitely need to see before the mother of all shows comes to an end. They range from events that have been set up in recent seasons to things we've been waiting to have explained since the first season. Including...
10. Where The Pineapple Came From
Okay, this is a longshot, but Craig and Carter have said that they will answer all of our unanswered questions. If you don't recall, the pineapple was shown all the way back in 2005 during Season 1. After a night of heavy drinking, Ted forgot everything that had happened to him while hanging out with Barney. As a result, his friends had to explain the events of the previous night to him when he woke up with a pineapple on his nightstand a woman sleeping right next to him. In other words, Hangover ripped off How I Met Your Mother, which is pretty amazing. We found out what Ted did that night and who the woman was, but we were never told where the pineapple came from. And we've been waiting...patiently. How could the writers reveal this in Season 9? Hopefully, it will tie in with the mother. We already know that she pops up several times throughout the series, though Ted obviously never meets her. It's possible that the pineapple came from her or is connected to her somehow, and Ted could learn this when he first meets her or even in a flashforward. She could have been working at a midnight farmer's market, or more convincingly, she could be connected to Trudy (the woman Ted slept with) in some way.