Only Fools And Horses: Ranking All The Main Characters From Worst To Best
Stick a pony in your pocket, fetch the suitcase from the van, and remember these classic characters.
Only Fools and Horses is beloved by millions and a top contender for the greatest British comedy show ever produced. The sitcom which focused on the aspirations of one man who was saddled with the responsibility of taking care of his much-younger brother and elderly relatives, touched the hearts of many households and continues to receive a vast amount of airtime to this day.
Starting in 1981, Only Fools became a smash hit for writer John Sullivan, as well as for its leading stars, David Jason and Nicholas Lyndhurst. The series ran for twenty-two years in total, with its final episode being viewed by 16.37 million households (that's over a quarter of the UK's population) on Christmas Day in 2003.
While the show is over, there are sixty-four total episodes in the archives, and many hold up to today's standards. Not only do the Trotters get up to a multitude of capers, but they are accompanied by some of the most well-known characters in British television history.
15. Sid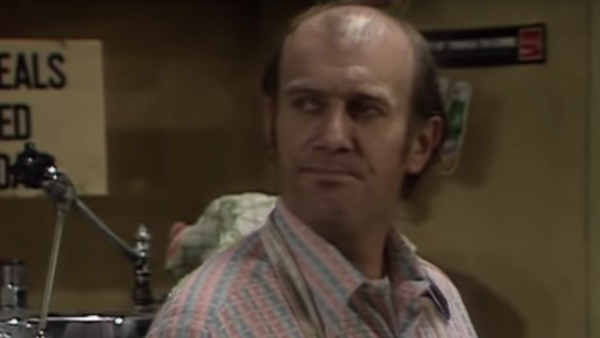 Cantankerous greasy spoon owner Sid was featured in a few episodes throughout the show's initial run. He would often keep a watchful eye on Del Boy (and who could blame him after Derek's thwarted attempts of stealing cutlery from the cafe?), as well as argue with customers who complained about the hygiene standards of his business.
Often with a cig in his mouth, Sid threatened to smack Rodney in the mouth after the younger Trotter had asked for his 'usual bacteria on toast,' and Denzil had argued with the cafe owner after he had discovered a stray hair in his lumpy porridge.
Sid places low on this list as he was only a semi-regular character until the final three episodes. The much-loved landlord to the local Nag's Head, Mike Fisher, was serving prison time for fraud in the final three episodes, to cover for the actual death of the actor, Kenneth MacDonald.
From his time behind the bar of the Nag's Head, Sid's highlight came about when he barred an irate (and recently surgically enhanced) Marlene and told her to take her foster !*$% home with her.