Only Fools And Horses: Ranking All The Main Characters From Worst To Best
14. Damien Trotter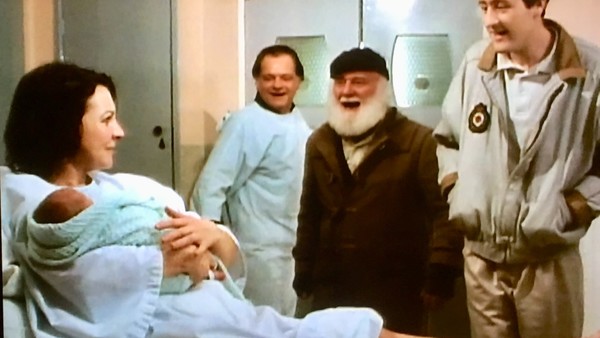 The youngest member on this list and it is Damien's age that prevents him from being higher.
While the character's birth created the most beautiful moment in Only Fools and Horses history, Damien wasn't involved in much else. Aside from being the target of Rodney's irrational fears, Damien was a relatively nondescript character. He served as an aid for larger plotlines revolving around Del's and Raquel's relationship. After Damien was born, Derek's live fast die young attitude needed to change for the sake of his family. Inadvertently, Damien is the biggest killjoy of the series.
The character's highlight comes from the introduction to the first episode of the 1996 Christmas trilogy, Heroes and Villains. Rodney dreams that in the year 2026, Damien is the dictator of the UK and orders US President, Keanu Reeves, to declare war on China immediately. As Rodney was only a messenger in his dream, this serves as a red herring for the way Rodney feels about his lot in life a mere two episodes before he finally becomes a millionaire.