Preacher Season 3: 3 Ups & 1 Down From 'Hilter'
I've built up quite the tolerance to tranquilizers over the years.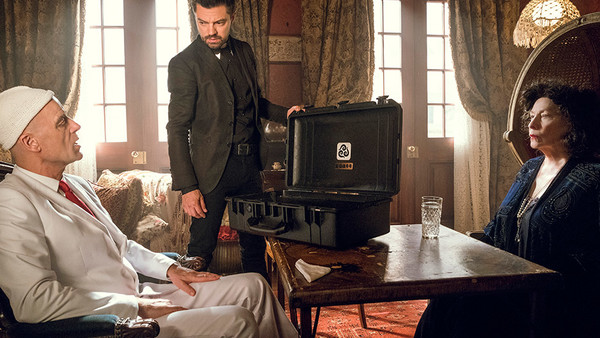 Contains spoilers from Preacher Season 3, Episode 7.
There are only a few episodes of Preacher left before the Season 3 finale, and the pace continues to pick up in the latest episode.
After contacting Herr Starr in the previous episode, Jesse meets with the holy leader at his grandma's house. It's an interesting confrontation, as Starr and Marie L'Angelle meet for the first time. Cassidy also gets quite a lot of focus in this one, as his absolutely brilliant story arc - featuring Les Enfants Du Sang and their leader Eccarius - continues.
This episode also finally re-introduces us to Adolf Hitler who's now working in a supermarket under the name David Hilter. Oh Preacher, your wonders will never cease. It's the first time we've really seen this character in Season 3 and, considering we're coming towards the final few episodes, it's about time. The Saint Of Killers (with Eugene in tow) manages to track down Hitler to drag him back to hell, which understandably rubs Hitler up the wrong way.
While there are still quite a few issues that Preacher needs to work out, Hilter is a surprisingly entertaining instalment of the AMC series.