Ricky Gervais' 9 Best Roasts At Golden Globes 2020
No Hollywood star was safe!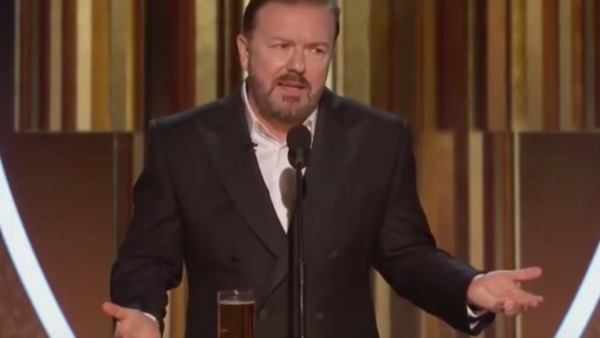 Ricky Gervais can do just about anything. He can produce popular radio podcasts, write world-renowned comedies, perform international sell-out stand up shows, take home Golden Globes for his acting, be listed in the Times list of 100 most influential people, look beautiful in a bathtub, but most importantly, ridicule and bash the Hollywood elite in front of the Hollywood elite.
Hosting the Golden Globes (at which he won for best show and performance in 2004) for a record 5th time, he is known for his provocative and accusal remarks that have the cameras panning to its star-studded audience as they try their hardest not to laugh at the jokes aimed at their own expense. The ratings for NBC's awards ceremony have always been at their highest when he has hosted, and after promising what will be his final year, Gervais made no effort to go out with a whimper. As he says, "You'll be pleased to know this is my last year hosting the awards, so, I don't care. I'm joking. I never cared."
Here are some of Gervais's finest moments at the 2020 Golden Globes.
9. Oh Dear Cats. Oh Dear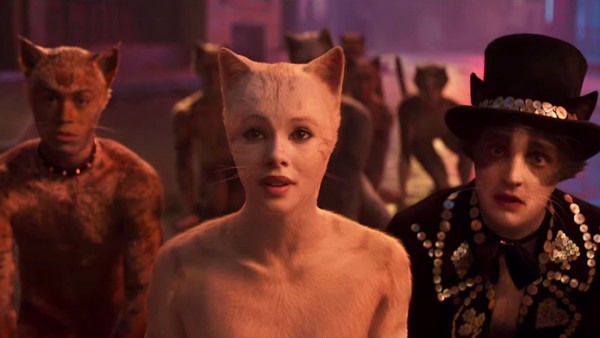 Gervais made multiple quips about Cats, which recently released to awful reviews. It's hard to name a recent film with such a star-packed cast that did so poorly, and Gervais, over the course of the night, kept using it as his verbal punching bag.
"The world saw James Cordon as a fat p***y." Gervais began. "He was also in the movie Cats. But... no one saw that." He keeps going "and the reviews. Ahh shocking. I saw one review that said this is the worst thing to happen to cats since dogs." Amid much laughter, he began to target Dame Judi Dench, which brought out one of the biggest laughs of the night.
"Dame Judi Dench defended the film. Saying it was the role she was born to play. Because she..." at this point Gervais paused. "I cant do this next joke" he claimed. He continued anyway "Because she loves nothing better, than plonking herself down on the carpet, lifting her leg, and licking her own m***e."
Ill say no more.