Schitt's Creek: 10 Best Standalone Episodes
If Heaven had a creek, it'd be this one.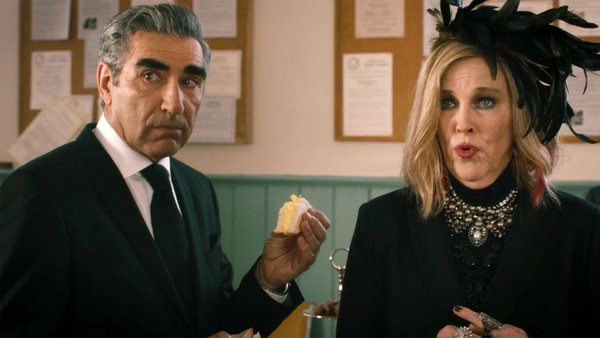 Schitt's Creek is a one-in-a-million show. It's feel-good, emotional, and intensely funny in equal amounts from pilot to finale. In all six seasons, there isn't an unenjoyable episode. When it was announced that Season Six (2020) would be the Roses' final outing, it came as a shock to a fanbase that saw the father-son created Canadian sitcom as hitting the height of its popularity.
While it's sad we won't be seeing any more Schitt's Creek antics (at least in the foreseeable future) at least there are eighty episodes to revisit whenever we crave a catch up. But let's say you have a spare 20 minutes to kill with a hot drink and a snack - which episode would you turn to? You'd want something not too season-arc heavy, with plenty of belly-laughs and classic moments that remind you why you watched the show in the first place. What episodes spring to mind?
If you're coming up blank, don't worry. What follows is a list of the best Schitt's Creek episodes that stand the test of time. These comfort episodes encapsulate the vibe of the whole show, serving as a perfect snapshot for when you just don't have time to binge-watch the whole thing start to finish.
No matter how many times you've seen them, these eps never get old and always welcome you back to Schitt's Creek with open arms.
10. Milk Money - S2E8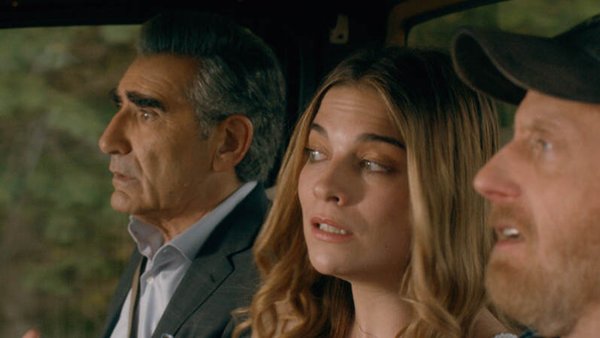 Schitt's Creek's character development is so drastic in some cases that getting plopped back in an earlier episode reminds you just how far the Rose family came in the six seasons.
Alexis Rose starts out as a ditzy, self-centred, name-dropping brat who considers herself above everyone and everything, who spends most of her time waiting to be rescued from the dire straits she sees herself in. Her transformation from this to the future business mogul she aspires to be by the series finale is one of the most dramatic instances of personal growth on any sitcom, and we see the first hints of it in Milk Money.
Johnny's scheme to make a quick buck encounters its first hurdle when Alexis, tasked with purchasing the raw milk via vet-boyfriend Ted, forgets the correct units. Behold, 12 gallons of raw milk show up instead of the much more manageable 12 pints.
The father-daughter duo's struggle to shift such a vast quantity of illicit dairy produce begins to show Alexis' true potential. Sure, she might lose Johnny hundreds of dollars in wasted raw milk stock, but she also starts to demonstrate the quick-thinking arbitration skills learned through a lifetime of getting out of risky situations that later become the foundation of Alexis Rose Publicity.