Sons Of Anarchy: 10 Most Controversial Moments
It's never too late for a visit from Mr. Mayhem...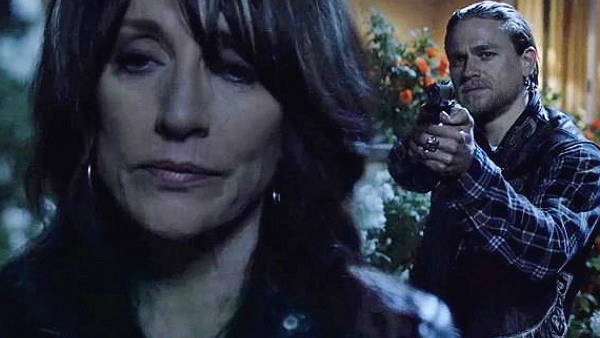 With Mayans MC roaring onto TV screens, there's a renewed sense of interest in the series that spawned it. Sons of Anarchy is a mere few short years removed from its critically acclaimed and commercially successful run, and yet dedicated fans of the series refuse to let it die. The show's creator, Kurt Sutter also seemed to be suffering a bit of remorse for the end of SoA, as not long after the conclusion he proceeded to flood social media with posts reminiscing on the biker drama that made him a hot ticket in Hollywood.
Sons of Anarchy was a gritty drama that mixed violence, sex, vulgarity and shock value to effective extremes while continuing to grow their audience with each passing season. The exploits of Jax, Gemma, Clay and the rest of the MC made an indelible impression on fans of the show who still long for the opening chords of the theme song to play through our TV speakers. Sutter was always one to raise the bar when it come to controversial elements and the fanbase revered him for it.
With Sons of Anarchy fresh in everyone's minds, and many new viewers being led to the material for the first time through Mayans MC, it's time to revisit some of the moments that turned Jax and his club into the most talked about characters on television.
10. Jax Defends Tara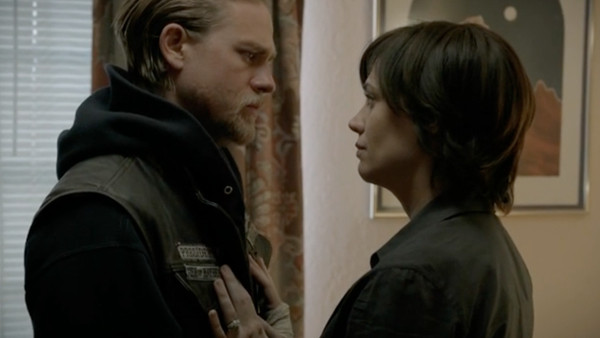 A recurring theme throughout Sons of Anarchy was that law enforcement are just as morally bankrupt as the gang members, and this is evident when one of the first villains the show introduces is ATF agent Josh Kohn, played by Jay Kames. Kohn - one of Tara's exes - is a creep of the highest magnitude and after developing an unhealthy obsession for Jax's love interest following her rejection of him, begins stalking Tara.
Fortunately for the happy couple the SAMCO member arrives just in time to save Tara from imminent danger, murdering the wayward ATF agent in her home. This protective act of heroism really sets the mood for the two, and they begin to make love...with Kohn's corpse bleeding out just inches beneath their fornicating bodies.
It's a weird scene, to be sure - an uncomfortable blend of sex and violence - and sets the stage for the type of intensity Sons would come to be known for.