Star Trek: 12 Things You Missed From The Discovery Season 4 Trailer
We're all living in uncertainty... but at least new Disco is coming in 2021.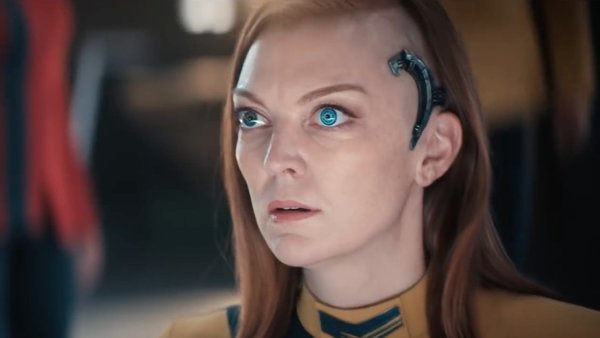 Did we mention that Paramount Plus pulled out all the stops for April 5's Star Trek First Contact Day celebration?
Most of the buzz has been focused on that beautifully photographed tour of Château Picard and all of Jean-Luc's Star Trek: The Next Generation memorabilia, but a new trailer for Star Trek: Discovery's fourth season also dropped.
Hard to believe the show's already entering its fourth season, but, yes the crew of the USS Discovery is about to come up against yet another galaxy-threatening menace: A gravitational anomaly.
As hinted at during Deadline's virtual screening of Discovery's third season finale earlier this year, season 4 will see Discovery, the Federation, and the galaxy in the 32nd century threatened by a dangerous sci-fi phenomena (of some kind) instead of the usual mustache twirling Klingon, artificial lifeform, or Osyraa. The result is a teaser trailer full of shots of concerned faces, scenes of mass destruction, and also a ton of callbacks, references, and easter eggs to past seasons of Star Trek: Discovery and the Star Trek Universe as a whole.
Oh and the crew of the Discovery got new Starfleet uniforms... again!
Grab your programmable matter and floofy cat, here's every little detail we caught in the first trailer for Star Trek: Discovery season 4.
12. Blue Angel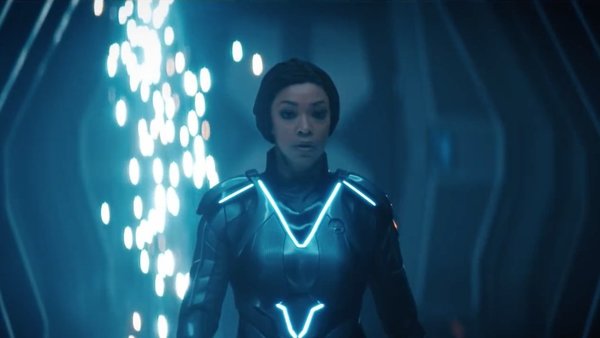 We're all living in uncertainty.
Michael Burnham opens the trailer strutting down a dramatically lit USS Discovery corridor in what appears to be a 32nd-century Starfleet spacesuit.
This costume is somewhat similar to the spacesuits that were featured heavily in season 2, but clearly updated for the show's new setting. The TRON Legacy-esque lighting built into the suit mirrors similar updates the USS Discovery herself received last season. We see Captain Burnham wearing this suit, helmet on, at the end of the trailer as the bridge of the Discovery appears engulfed in flames.
Whatever season 4's big bad is precisely, it's clearly affecting Discovery's life support systems.