Star Trek: 8 Things You Missed In The Picard Season 2 Trailer
California here we come, right back where we started from.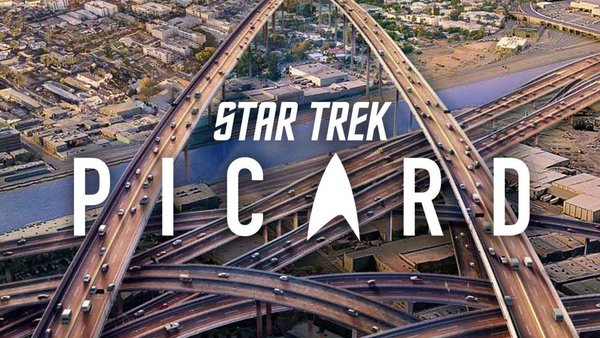 The show doesn't drop on Paramount Plus until 2022, but Captain Picard Day has brought us a new look at Star Trek: Picard's sophomore season.
Opening with the familiar setting of Château Picard in a not-so familiar reality, it's clear Picard and the motley crew of the La Sirena have found themselves in a universe in which black leather uniforms and scary looking Starfleet insignias reign. While nearly half of Star Trek: Discovery's first season took place in the well-established Mirror Universe, Picard's potentially evil universe appears to be something new.
Narration from season one's evil Commodore Oh tells us that "Time has been broken" and a very Q-esque line from John DeLancie's Q (who we learned back in April would make his return) indicates that the storyline will explore the "very end of the road not taken". Whatever that means.
The entire gang from season one appears in this brief teaser trailer, save Harry Treadaway's Romulan-Lothario, Narek, who Patrick Stewart revealed last year would not be appearing.
Here are eight details we caught and what we think they mean for Star Trek: Picard's future. And, possibly, past.
8. Looking Out For Number One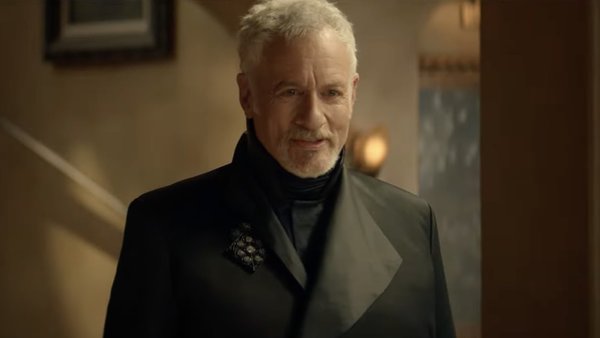 The trailer wastes no time in giving the audience what it wants: More disoriented Jean-Luc Picard.
Also Q.
After a brief moment establishing that Jean-Luc is very confused by this new reality and his scary new duds, Q appears. As stated during his appearance in the Star Trek: First Contact Day panel, John DeLancie's Q is surprised by Picard's age but appropriately adjusts his own appearance to match the passage of time (and the actor's face).
Given the very successful CGI de-aging of Patrick Stewart and the slightly less successful de-aging of Brent Spiner in season one, will we see a de-aged Q in the upcoming season? Either way, John DeLancie's still got it, welcoming Picard to "the very end of the road not taken."
This is in line with Picard's narration from the previous teaser trailer, in which Jean-Luc pontificated about second chances:
The true final frontier is time. Time can turn even our most impulsive, our most ill-considered actions into history. What we do in a crisis often weighs upon us less heavily than what we wish we had done. What could have been. Time offers so many opportunities… but never second chances.
It would seem whatever this new reality is, Jean-Luc's past may have had a hand in creating it.