Star Trek: All Good Things - Reality vs Fiction
Just how much did The Next Generation's final episode get right?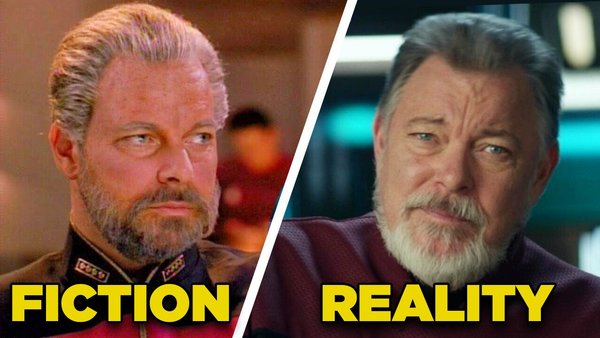 ...All Good Things still stands as the greatest finale of any Star Trek series to date. It offers an exciting rush to the finish, while also giving audiences a nostalgic look back at the journey from the beginning of the Next Generation. Guest stars Denise Crosby and Colm Meaney return as a tribute to the first season, while John de Lancie's Q bookends Picard's story perfectly.
A large amount of the episode spends time in the future, predicting certain character fates in this particular timeline that Picard created with the Temporal Anomaly. How much of this ended up as a parallel world, never to be seen again? How much of it became prophetic, depicting the eventual fates of the main crew of the Enterprise-D?
Apart from the crew themselves, how much of the future that ...All Good Things depicted ended up locked into the history of the future? The audience sees ships, uniforms and huge galactic outcomes that may or may not have returned in later media, both on-screen and in print. The episode may not have called everything, yet it did call a surprisingly large amount!
11. The Uniforms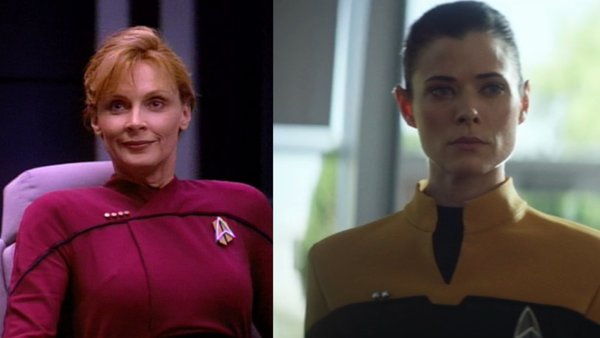 What Happens In The Episode: The uniforms that are introduced in All Good Things were something of a mix between the standard TNG top, the monster maroon Wrath of Khan uniforms and the Original full-colour divisions. They are combined here to a suit that has a flap that crosses over the chest, with striping and insignia on the shoulder. The events of Q's anti-time future take place in 2395.

This uniform would go on to be the standard for alternate futures, with Captain Nog, Dax and Bashir donning them in Jake Sisko's future, in The Visitor, along with Admiral Janeway in Voyager's Endgame.
What Really Happened: Taking Star Trek: Picard to be the accepted canon now of this time period, Remembrance takes place in the 2390s, with a uniform in service that is far more similar to the Deep Space Nine and Voyager style jumpsuits. There was a uniform that existed between the First Contact grey and these ones, though this is also quite different, not at all similar to either Picard or All Good Things' depictions. These uniforms, for now, seem confined to alternate timelines.