Star Trek: Every Lt. Barclay Episode Ranked Worst To Best
He bumbled and he made mistakes. He also made contact with Voyager and saved the Enterprise.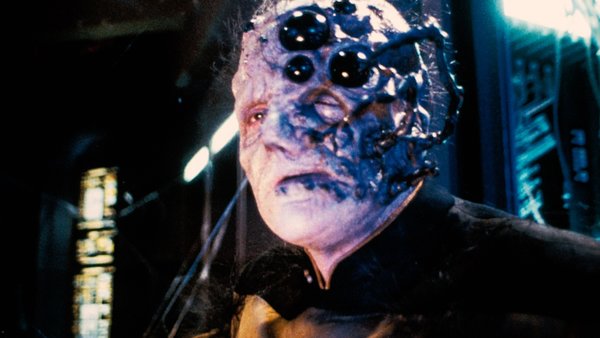 There are many guest stars in Star Trek who endear themselves to the audiences, carving their own niche in the hearts and minds of those who follow the franchise. Some are purely comedic and some are pure evil. Some come down in the middle and some are in a category all of their own.
One such guest was Dwight Schultz as Reginald Barclay.
The character originated on Star Trek: The Next Generation, was featured in a cameo in Star Trek: First Contact but truly found his feet on Star Trek: Voyager. He became something of a sidekick for Robert Picardo's Doctor/Lewis Zimmerman, explained away initially in that he was a member of the team who helped to design the Doctor and then simply being accepted as an officer with an almost unhealthy obsession with the ship.
Through his various episodes, while much time is spent depicting his neuroses, the audience watches Barclay begin to emerge from his chronic shyness to become a confident and highly moral officer, one who manages to bend the rules in the name of the greater good.
The rankings for this list are not necessarily ranking the episodes in terms of their overall impact on their various series, but rather they are ranked in terms of Barclay's impact upon them.
11. Life Line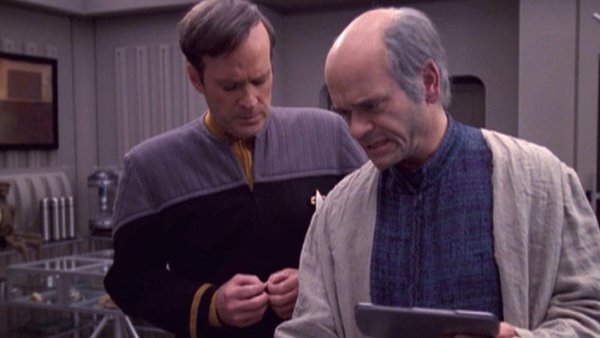 A slightly controversial entry here, but Robert Picardo as the Doctor is perfection. Robert Picardo as Lewis Zimmerman is anything but.
Barclay sends news to the Doctor, via the MIDAS subspace array, that Zimmerman is dying. The disease that he has cannot be treated by any Alpha Quadrant physician and so Barclay ask the Doctor for anything he might be able to do to help. The Doctor goes one better and makes a house call, beaming across the galaxy (for the second time.)
At first, Zimmerman is resistent to the idea of an EMH mark 1 being able offer anything in the way of help. He is rude and abrasive, with poor Barclay doing everything he can to apologise to the Doctor and convince Zimmerman that there is still a chance. Even Deanna Troi is unable to sway the professor around.
It is only after an episode of brow beating the man into submission that the Doctor is able to finally cure him.
Life Line is not the best episode for any involved, although Dwight Shultz and Robert Picardo do always make a strong double act.