Star Trek: Picard: Analyzing All The Ships From Season One
8. La Sirena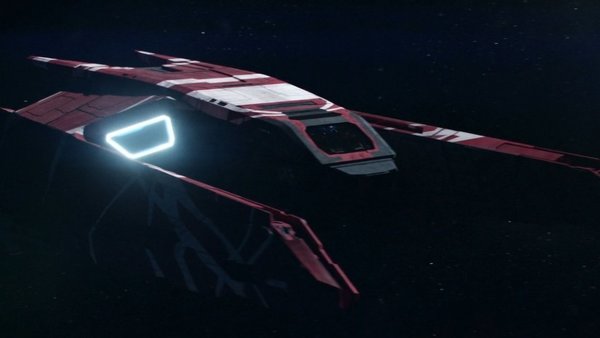 Star Trek: Picard's hero ship, the La Sirena, first appears in the episode "Maps and Legends" and every episode of the series thereafter. We don't know much about the La Sirena by the end of the first season, but whoever designed her must've been a fan of Eddie Van Halen, as her red and white hull striping bear a striking resemblance to Van Halen's Frankenstrat guitar.
The Red Bolian holographic targeted ad in "Stardust City Rag" describes the La Sirena as a Kaplan F17 Speed Freighter and she was depicted as being highly maneuverable, if not particularly fast in "Absolute Candor".
At least two decks tall, the ship is primarily comprised of one large compartment, with the bridge, conference room, and transporter located above a large, open mess hall and sickbay.
Operated by former Starfleet officer and lover of ceramic mermaids, Cris Rios, the La Sirena is the first lead ship in a Star Trek series to be non-Federation in origin.