Star Wars: 10 Mind-Blowing Facts You Didn't Know About The Mandalorian
The Mandalorian's Grogu cost how much to make?!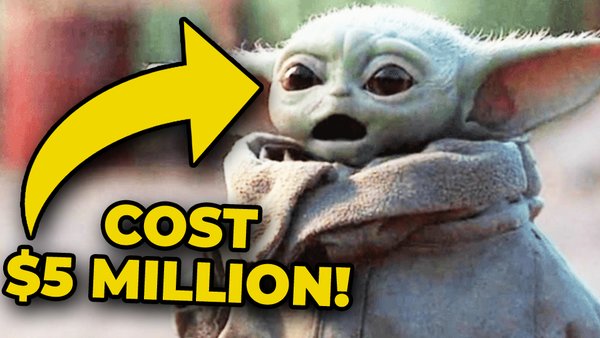 Regardless of the fact that Star Wars still held a decent stake in the biggest franchise in the history of cinema argument, few could honestly confess that Disney+'s first live-action small screen adventure in the galaxy far, far away was always destined to be a sure-fire success.
Simply put, faith in George Lucas' world had hit the asteroid field coming into the conclusion to the Skywalker Saga and on the back of the underwhelming spin-off that was the unwanted prequel, Solo: A Star Wars Story. Thankfully, though, in Jon Favreau Disney tend to understandably trust, and what ultimately blasted off into TV hyperspace quickly became the talk of not only their streaming service, but the small screen galaxy as a whole.
Two seasons (and a more-or-less semi-season within The Book of Boba Fett) on, the likes of Din Djarin and Grogu have become cherished elements of a once-again thriving universe, with old favourites also being welcomed back for the ride along the way.
As with any Star Wars project worth its blue milk, with such a monumental feat of often cinematic television obviously comes with it a whole host of intriguing facts and secrets that make the end product as satisfying to digest as a Frog Lady's offspring. Too soon... ?
10. Tusken Sign Language Was Created For The World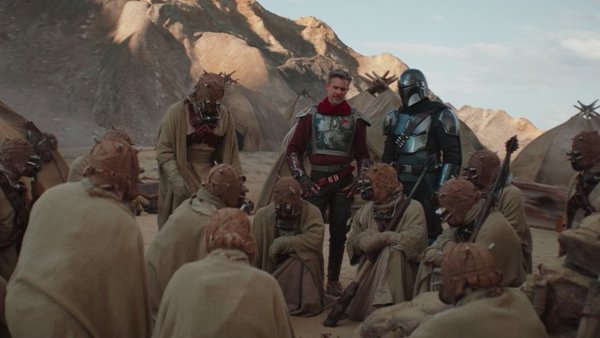 When it comes to Disney+'s corner of the galaxy far, far away in general, the treatment of the once-terrifying and under-developed Tusken Raiders made for a rather refreshing change.
Instead of being simply presented as the senseless villains occupying Tatooine as they had been in the previous few decades, the likes of The Mandalorian and The Book of Boba Fett highlighted how there was truly more than meets the goggle when it comes to these native Sand People.
One of the most compelling developments when it came to the well-known Star Wars race, however, was the introduction of Tusken Sign Language in the first season of The Mandalorian. In order to gain safe passage across the across the desert, Mando converses with the Raiders using this distinct form of sign language.
Distinct, because it was actually designed specifically for the show and subsequent spin-off, with Troy Kotsur - the first Deaf actor to win an Acting Oscar - playing a major part in developing the language. Kotsur himself was brought on as a sign language consultant for The Mandalorian before popping up as a Raider in episode 5, with the actor later telling The Daily Moth:
"...my goal was to avoid ASL. I made sure it became Tusken Sign Language based on their culture and environment."