Star Wars Rebels: 9 Reasons You Need To Be Watching
It's pretty wizard.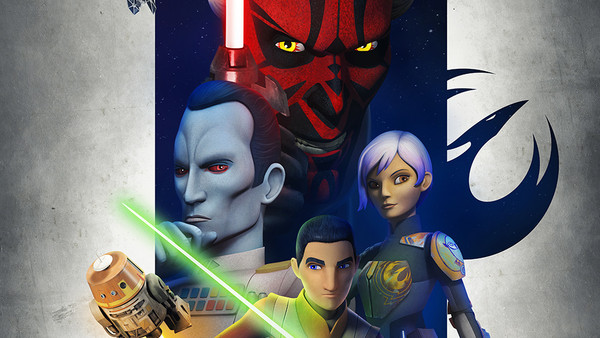 A huge hit with fans of all ages, Disney XD's Star Wars Rebels has set a new standard for animation. Now in its explosive third season, it has become essential viewing for anyone who is remotely interested in the Star Wars universe.
Rebels takes place before the events of A New Hope, focusing on a unique crew of rebels who ultimately become part of a much bigger picture. Providing the foundations for the rebellion forces, their adventure is the perfect expansion to what came before one of the best sci-fi franchises of all time.
The show boasts a selection of characters both old and new, and it manages to be a true successor to The Clone Wars cartoon. Fan-favourites pop-up throughout the show and new characters are established with some stellar writing.
With the release of Rogue One around the corner, there really is no better time to start watching Rebels. Lucasfilm's superb cartoon has improved immensely since it started, and it showcases nail-biting drama, hilarious comedy and most importantly, epic lightsaber duels.
So, if you're a fan of any sci-fi or animation, you're doing yourself a disservice by not following Rebels already. And if that doesn't sell you, here's why you need to start watching.
9. The Crew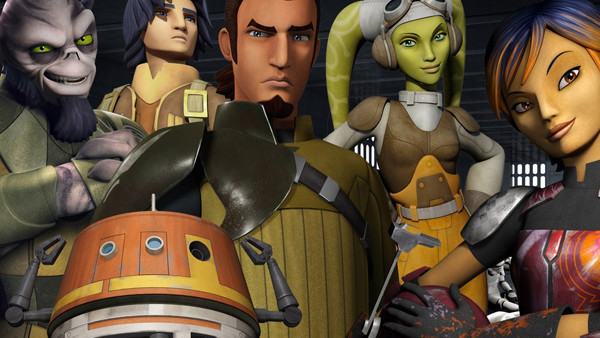 Rebels features one of the most diverse and interesting teams ever seen in an animated series. There's a perfect mixture of personalities, ranging from the irritable and impatient astromech droid Chopper to the exceptional pilot and tough resistance fighter, Hera Syndulla.
There's somebody for everyone in the show, and Rebels makes sure that viewers will be left with a favourite once they're done watching. The show even includes an entirely new species to the SW universe; the Lasat named Zeb. Based on an old concept design, the muscle of the crew has a unique design that'll attract viewers.
The leader of the gang, Kanan Jarrus, is an adept Jedi who fans will end up admiring. A surviving member of Order 66, Kanan is effortlessly cool, calm and collected. His padawan Ezra, on the other hand, is an inexperienced youth whose history with the Empire leads him down a mysterious path.
Unsurprisingly, the Mandalorian graffiti artist Sabine Wren is a hit with the younger female audience. With links back to a terrorist cell that appeared in The Clone Wars, Sabine has a flashy design and an interesting backstory.
However, viewers will eventually wind up preferring the droid with a short temper, Chopper. He's a major highlight of the show, providing some of the funniest scenes throughout.
The crew grows with the audience too, showcasing Ezra's development in interesting stages. They're one of the most entertaining ensembles in the Star Wars universe, and this ragtag team will leave their imprint on the Empire much later.