The Big Bang Theory: The Progressively Romantic Sheldon And Amy Quiz
Pasadena's favourite power couple, Shamy!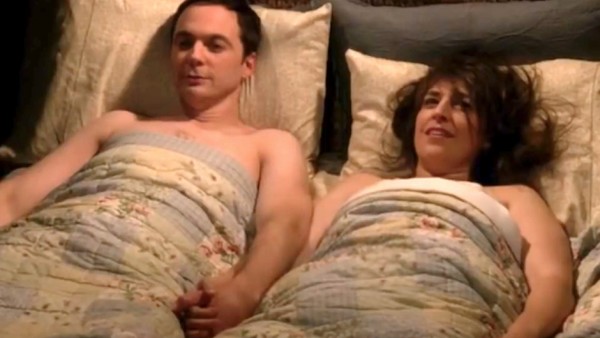 There are some things that science just can't explain. For instance, it can't explain love. The Big Bang Theory tries to connect science and love. It proves love can make even make the impossible seem possible. The nerd can end up with the pretty blonde. Furthermore, even Sheldon Cooper can find someone to love.
The central couple of The Big Bang Theory may be Leonard and Penny (with Howard and Raj coming in a close second), but everybody loves Sheldon and Amy - the most adorably awkward couple on television. These two first met in the season three finale when Raj and Howard put up Sheldon's data on a dating site as an experiment, and it spit out Amy Farrah Fowler as a surprising yet heaven-made match.
Sheldon and Amy bonded over their nagging mothers, he offered her a hot beverage, and the rest is history. The nerdy neurobiologist hasn't always had an easy relationship with Sheldon, as this socially awkward man struggled to be a boyfriend and to make compromises for his girlfriend.
And despite breaking up more than once, the two somehow worked their way back and without an ounce of doubt, will live together for the remainder of their days.
Let's find out just how well you remember Pasadena's favourite power couple.
1. What Is The Annual Occasion When Sheldon And Amy Have Coitus Each Year?