The Boys: 10 WTF Moments
Amazon's super show sure earned its 18 rating.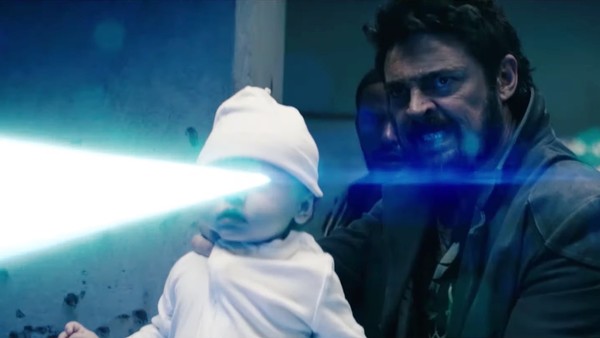 Amazon Prime Video's newest show is a superhero spectacle unlike any other.
In a world where audiences are inundated with superhero properties of varying levels of quality, and with many critics throwing the term "superhero fatigue" around as often as a new film is announced, Amazon plunged in to Garth Ennis' comic book The Boys and pulled out a show that works as a perfect antagonist to superhero culture.
While simultaneously lampooning the over-producing of superhero media, The Boys manages to be a deeply human, and often times moving TV show about not only superheroes but those living in a world where Superman might decide to snap you in half.
The perfect recipes for some shocking and insane moments, The Boys rarely lets a scene go by without a deep insight in to the world of celebrity, trauma, or gruesome violence.
MAJOR SPOILER WARNING FOR THE BOYS
10. Robin's Fate
What better way to introduce audiences to the uncompromisingly gruesome world they'll be spending the next eight episodes in than by having an innocent woman explode in a cloud of blood and guts?
That's how The Boys lets viewers know this isn't your average superhero show.
All seems to be going smoothly for Hughie, our protagonist and way in to the world of superheroes running amock, as his girlfriend Robin has just suggested they move in together. A loving embrace and a defence of Billy Joel later, and Hughie is left blood-spattered and holding Robin's disembodied hands.
This is a big slap in the face for both Hughie and us, as we realise that the superheroes this world worships are actually narcissists that cause an awful lot of collateral damage and suffering.
The unapologetic speedster, A-Train, doesn't hang around to console Hughie or deal with the repercussions, but races down the street and back in to his comfortable life of status and celebrity.