The Lord Of The Rings: The Rings Of Power Episode Six Review - 6 Ups & 3 Downs
The battle has finally begun in Middle-earth.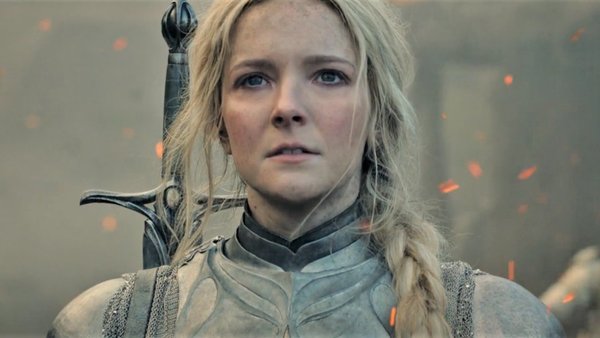 Galadriel may have got more than she bargained for after finally arriving in Middle-earth as the sixth episode, Udûn, literally erupted on an explosive cliffhanger. With so many narratives being told from all corners of Tolkien's magical world, audiences finally saw some characters uniting and interweaving after hours of largely disconnected storylines.
It may mean that for now, viewers might not return to Númenor anytime soon, but at least the humans and elves have finally united against the dreaded orc army. The conflict also created some spectacular reveals that will leave fans both excited, and wanting more answers to newly sprouted questions.
From Adar giving more backstory to who and what he actually is, to Halbrand reuniting with his people, to suspenseful battles against the ruthless orc army, this episode was by far the most action-packed to date.
However, it also had some bad points that did bring the experience down slightly, even though this episode (and the series' many high moments) still make it a fantasy show that can rival the likes of HBO's House of the Dragon.
So, let's dig into the episode, starting with the ups...
9. Up - The Explosive Final Scene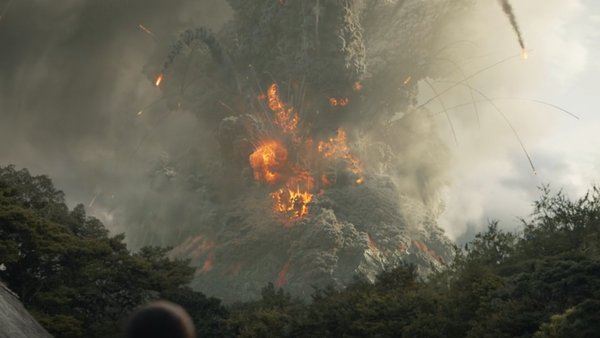 Ever since Arondir was captured by the orcs and we learned about the tunnels dug underneath the village, some were left to question what it was that the orcs and their leader, Adar, were planning.
Turns out, the peaceful valley that was home to the humans and the beautiful scenery was also home to a dormant volcano that has reawakened. Transforming the landscape before everyone's eyes, it left on a cliffhanger that no-one could've expected, one that looked fantastic with the show's massive budget.
Seeing Adar get the upper hand yet again in this episode showed just how much knowledge and battle strategy he has to outsmart his opponents - even those he may not have initially expected to stop him. Even when he knows that defeat will come his way, he does his best to achieve his goals and make a better world for his loyal orcs.
The series has seen some great finales that kept people guessing and on their toes, but the dreaded scene of ash covering the entire area left the fate of everyone up in the air. And how this will benefit the enemy remains to be seen.