The Mandalorian Season 2: 10 Best Moments
Awesome action, great reveals, it's been an amazing season for Mando and The Child!
Despite everything, 2020 has been a surprisingly good year for Star Wars fans. The disappointment that came after the culmination of the new trilogy was intense, but thankfully along came The Mandalorian to carry the spirit of Star Wars forward and bring balance to the Force.
The inaugural season of the show was incredibly promising and delivered on some fantastic set-ups, but overall was a little uneven and confused at times. When Season Two debuted on Disney+, fans were hopeful that all the best elements of the previous chapters would be carried over and improved upon, and thankfully they were.
Season Two has been an utter success, garnering some of the best episodes and characters in the entire series, and this has led to a plethora of unforgettable moments. The following entries are a compilation of the absolute cream of the crop.
These were the scenes and segments that had Star Wars fans everywhere jumping for joy at the return to form for their favourite sci-fi adventure. Unfortunately, there are still plenty of fantastic moments that won't appear on this list, which in itself is a testament to the brilliance that was The Mandalorian's second season.
A major spoiler warning is in effect.
10. The Child's Name Revealed - Chapter 13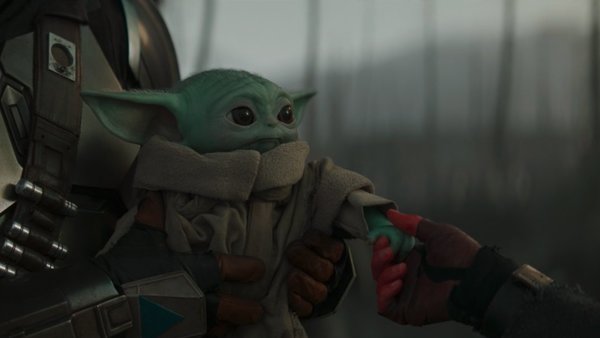 As one of the most significant parts of the first season, it was vital for the popularity of the child to continue, and thankfully it did. He has been his regular mischievous self this season, with a particular highlight being his preference for frog eggs.
However, despite being the most popular thing about the show, the child still didn't have a name, and calling him Baby Yoda was not something that could last forever. This season we finally got the character's real name, and it came alongside the live-action debut of Ahsoka Tano.
When communicating with the little one, byways of the Force, Ahsoka discovered that his name was Grogu. The show did a great job of establishing the name enough to make viewers remember it, and it led to a beautiful moment between Grogu and his adoptive father Din, where we finally got to hear a name come from Mando's mouth.
The question on all fans lips now is whether to call Grogu "Baby Yoda" or to call Yoda "Adult Grogu".