The Miz Exclusive Interview: 'Cannonball', Reality TV Roots, WWE Without Crowds & More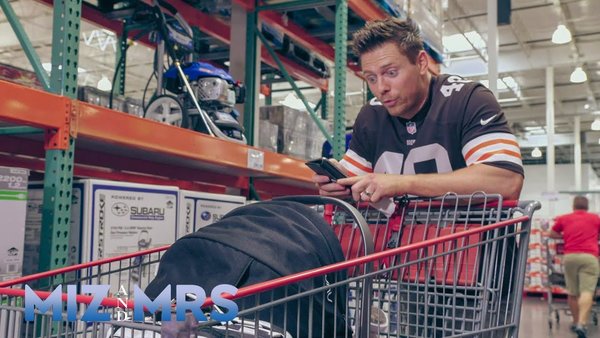 How do you find the time and motivation to do all these things, from filming Cannonball to still being a full-time WWE Superstar to doing fantasy football to being a dad and a husband?
Miz: Well, I don't really have much downtime, which is what I like. My mind is always going, my wife's mind is always going. When our kids go to sleep, most people would go and relax and watch TV. Maryse and I will sit down and start talking about different things and projects that we want to do with our production company. We have something in development right now with WWE Studios that we've been working on and are really passionate about as well as another show with Bunim/Murray.
We've been working on the sizzle and the deck. They were renovating our house and we were watching them work, and we thought, 'Oh my god, this is a television show and this is something we think people will really enjoy because we enjoy watching them.' We developed the deck, we got a sizzle together, and now we're going to go to the network with it. Even with Cannonball, with 'Miz & Mrs.', with WWE, we're still thinking of other things to do.
With me, right now I'm enjoying what I'm doing with Miz & Mrs. and Cannonball, I think one thing missing from my collective entertainment career is big budget movies. I look at The Rock and John Cena and Batista and I'm trying to figure out ways to get myself into that realm. Not to mention animation, as I haven't really dove into animation yet, so I'm still looking into those things as well.