The Office Quiz: Who Said It - Michael Or Andy?
Can you tell these two branch manager's apart? Let's find out!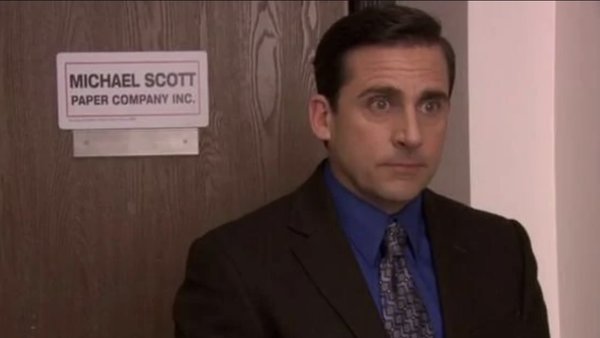 Michael Scott and Andy Bernard were The Office's two longest serving managers of Dunder Mifflin Scranton.
When we first join the Scranton branch we find Michael in charge of gang. He loves nothing more than being the centre of attention and wants to be loved by every single one of his employees.
Andy Bernard starts out as a bit of an angry salesman. After a trip to anger management, Andy becomes much more lovable and we are all routing for good things to happen for the Nard Dog.
Michael and Andy truly care about their employees, but unfortunately they don't always go about things the right way. From Michael's endless meetings to Andy deploying Dwight's doomsday device, its not always easy having these two as your manager.
How much do you remember at Michael Scott and Andy Bernard? Can you tell these two branch manager's apart? We've put together some of the best quotes from these bosses, all you have to do is decide which one said it! It sounds simple but it turns out the pair are eerily similar.
Can you prove to be the biggest fans of The Office and get every one correct? Let's find out!
Don't forget, all the answers can be found at the end of the quiz. Good luck!
1. "I Get Super Flexible When I'm Nervous."