The Office: The Ultimate Dwight Schrute Quiz
Can you prove yourself to be the ultimate fan of Dwight Schrute?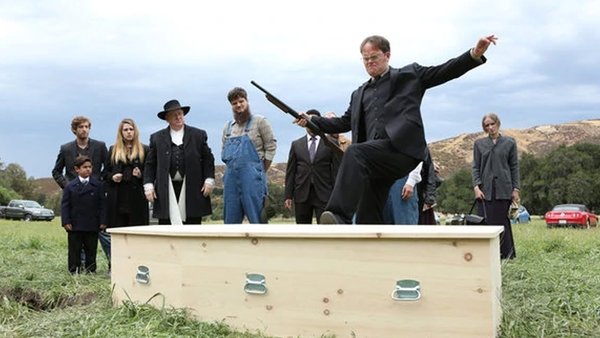 The Office's Dwight Schrute is not like any other sitcom character. Dwight loves the simple life of his farm, but also can't help trying to become in charge of the office... and powerful cars.
Dwight longs for the day that he can finally take charge of the office. When he finally gets his chance to become the boss when Deangelo is forced to leave, it all goes wrong for Rainn Wilson's character. The gun he brings in - partly to impress his boss - ends up going off in work, resulting in Dwight being forced to step down.
Over time, Dwight learns that being the manager isn't just about being in control; it's about respect and earning respect from his colleagues.
So, how much do you know about Dwight Schrute? This quiz features 12 questions all about our favourite Assistant to the Regional Manager, but will you manage to get every answer correct? Only the biggest fans of The Office will remember Dwight's reward system from his brief time as Manager, or what Dwight was going to give Michael for Christmas.
Let's find out if you can prove yourself to be the ultimate fan of Dwight Schrute!
Answers at the end!
1. What Kind Of Farm Does Dwight Own?