The Office Vs. Brooklyn Nine-Nine Quiz: Who Said It - Michael Scott Or Jake Peralta?
Can you correctly identify which Die Hard fan said it? Let's find out!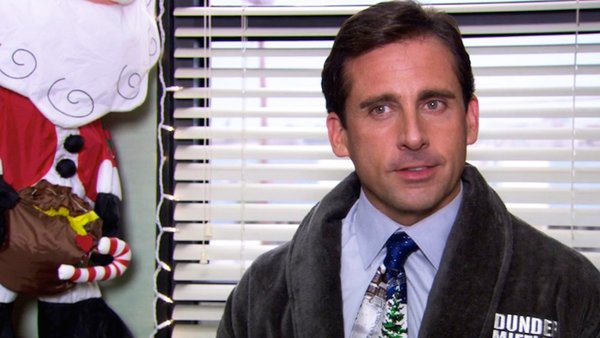 Despite having very different lives, The Office's Michael Scott and Brooklyn Nine-Nine's Jake Peralta have one thing in common. They both love the movie Die Hard.
For Michael, Die Hard isn't just a good action movie, it's one of the greatest movies of all time. He even judges people who don't like Die Hard the way that he does.
In the instance of Jake, Die Hard inspired his whole career. The main reason he decided that he was to become a cop in the NYPD was thanks to John McClane, and he even decided that he would name his son after the action hero.
These two sitcom titans have another thing in common: they say some hilarious things. The question is, can you work out which funny line belongs to Regional Manager Michael or NYPD Detective Jake?
We've found some of the pair's best quotes and all you have to do is identify who said what. Can you remember who called themselves a hero for saving their own life? Do you know who said turkey tastes like napkins?
This quiz will test even the biggest fans of The Office and Brooklyn Nine-Nine. Will you manage to correctly identify who said all 15 quotes? Let's find out!
Don't forget, all the answers can be found at the end of the quiz. Good luck!
1. Don't Worry About That, We'll Just Get You Another One...Oh, You Mean Your Body Water!