The Simpsons: 10 Best Guest Stars Ever
What other show could get Bono to show his arse?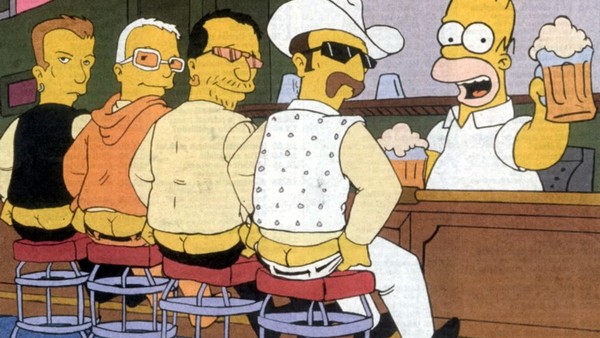 Ever since it debuted on the long-forgotten Tracey Ullman Show in 1989, The Simpsons has gone on to become a social and cultural phenomenon. The crude, almost unrecognisable drawings we saw almost 24 years ago have gone on to become television's most popular and instantly-recognisable characters. Spanning an unprecedented 25 series and 532 episodes, the Matt Groening-created animation is the longest-running American sitcom, the longest-running American animated program and the longest-running American primetime, scripted TV series in history.
Winner of 27 Primetime Emmy Awards, 30 Annie Awards and a Peabody Award, its main character, Homer, and his exclamatory "D'oh!" catchphrase, has won the show a legion of fans. But of course, it isn't just Homer who makes the Simpsons such a smash-hit - it's the litany of co-workers, teachers, family friends, extended relatives, townspeople, fictional characters and even celebrities that lend to its charm.
There are an innumerable amount of supporting characters that make up the show, a lot of them fictitious creations, others actual, real life celebrities either playing themselves or merely lending their voice.
Since the Simpsons began, some of the world's most famous actors, television personalities and musicians have appeared in some capacity, and here, we take a look at the 10 Best Guest Stars Ever.