The Simpsons: 10 Best Guest Stars Ever
10. R.E.M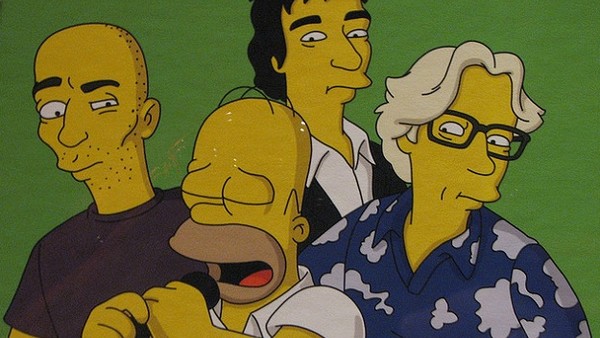 Over the years, the Simpsons have featured several famous musicians, a lot of whom are listed here in this article, as a matter of fact. One of the most memorable bands I remember appearing in the show was R.E.M, in the 2001 episode 'Homer the Moe'.
Moe, growing tired of the ruinous state of his tavern, visits an old university professor for guidance, and is urged to refurbish his bar and make it more modern. Upon doing so, a new, elite crowd of customers start adorning the bar stools, leaving Homer and his drinking buddies feeling unwanted and in the way. In response, Homer turns his garage into a tavern, and it becomes quite popular, with alternative rock band R.E.M even making a special guest appearance to keep the party going long into the night.
Later, Homer and Moe make up, the tavern is reverted to its former glory, and the gang all sit down for a Thanksgiving meal of a turkey, made "entirely of tofu and gluten", provided by R.E.M lead singer Michael Stipe, no less.