The Simpsons: 10 Best Guest Stars Ever
8. Neil Patrick Harris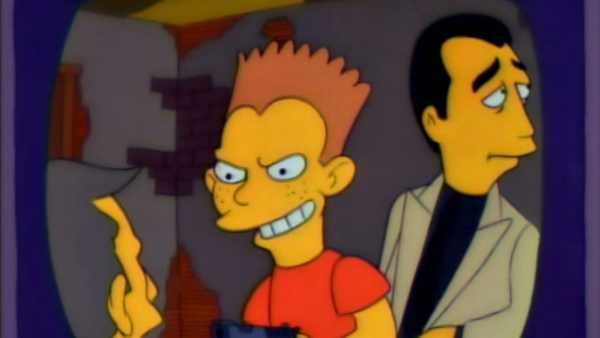 Neil Patrick Harris is best known for his role as the womanising, sharply dressed Barney Stinson on How I Met Your Mother, but did you know that he also lent his voice to the Simpsons?
A young child actor, he voiced none other than Bart Simpson in an early episode, 'Bart The Murderer'. Bart joins the Mafia after impressing Fat Tony and is hired as an errand boy, and later framed for Principal Skinner's "murder" when the school head later goes missing, presumed dead.
At the end of the episode, the Simpson family all sit down to watch a hilariously inaccurate TV movie based on Bart's "Mafia life" entitled 'Blood on the Blackboard: The Bart Simpson Story', in which Harris voices Bart.