The Simpsons: 10 Best Parody Episodes
Everything from James Bond to Tennesse Williams!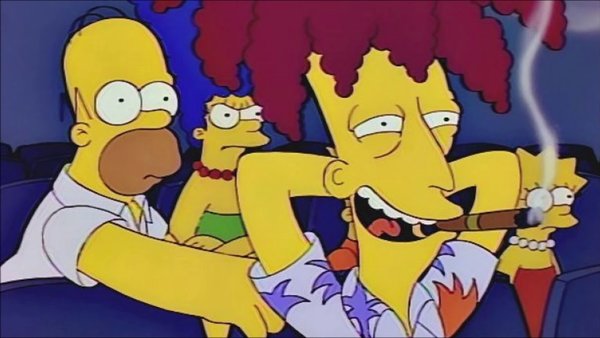 During the height of its popularity, The Simpsons was one of the funniest, if not the funniest, show on television.
The producers consistently offered viewers a great variety of humour, ranging from cartoonish slapstick and hilarious visual gags to witty dialogue and impeccable comical timing from each voice actor.
And then there's also the genre of comedy that involves pop-cultural references and parodies. Not all sitcoms can pull off this kind of humour because the show can soon become a product of the times and feel dated. However, it was never a problem for The Simpsons as the producers had a skill for portraying funny, clever spoofs that still worked well as a substantive episode with a legitimately entertaining narrative.
Now, with over 33 seasons underneath its belt, The Simpsons has parodied hundreds of movies, television shows and novels, and it's done a very good job each time.
Such a high standard begs the question though: which Simpsons parody episodes were best?
From musicals to thrillers, and Hitchcock to Disney, these are the ten best Simpsons parody episodes...
10. A Streetcar Named Marge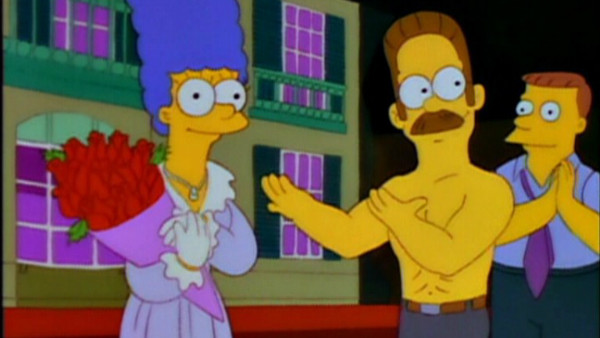 Movie parody: A Streetcar Named Desire (1951)
In this episode, Marge lands herself a role in a musical version of A Streetcar Named Desire called "Oh, Streetcar!". The parody is not just contained to the musical itself as the relationship issues between Marge and Homer largely parallel the ones of Tennessee Williams' Blanche DuBois and Stanley Kowalski. Homer even recreates the infamous "STELLA!" by screaming for Marge in a white shirt whilst she rehearses her part with Ned Flanders.
It's also worth mentioning this episode came under fire from New Orleans after one of the songs within the musical was considered insulting to the Louisiana city. In the following episode "Homer the Heretic", the chalkboard gag reads "I will not defame New Orleans".
There are also a couple of other movie parodies slotted within the secondary plot for good measure. As Maggie retrieves the banned dummies of her fellow daycare companions, the scene largely resembles The Great Escape (1963). Furthermore, when Homer picks up Maggie, there is also a parody of The Birds (1963).
Musical numbers, drama, movie parodies, a Maggie Simpson based B-plot, controversy - this episode had it all.