The Walking Dead: 8 Things "Forget" Got Right (And 2 It Didn't)
Daryl really needs to be housebroken by now.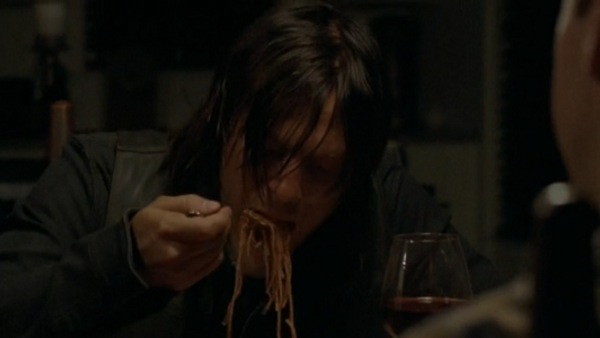 Last week's episode of The Walking Dead was all about remembering the past. This week's instalment in the epic serialised zombie series, meanwhile, is all about forgetting. Letting go of what you thought you knew, what you had gotten used to, and there's probably a deleted scene where Eugene loses some car keys or something, before deciding they're in Washington. Memory has been an important theme running throughout this fifth season, with the Rick Grimes Brigade mostly doing their best to suppress any dwellings on the past, bad or good: deaths of major characters like Tyresse and Beth were skipped over, they seem nonplussed about nearly being eaten by cannibals, all that stuff. It was just being taken as a given in this brave new world, where survival is the most important thing and if you distract yourself with silly things like feelings you're liable to get hurt. Now, with that constant alertness/paranoia apparently unnecessary in the Alexandria Safe-Zone, they actually have a chance to reflect. And it's not always pretty. In this episode of The Walking Dead: Daryl makes a new friend, Carol slips back into her old ways (and then forward into her new ways once more, which is a bit confusing), Rick continues to be a bit of a turd and everyone within the walls continues to be perfectly nice. All things to be considered as we look at eight things €œForget€ got right...and two it didn't.