The Walking Dead Season 11 Review: 3 Ups & 7 Downs From "Out Of The Ashes"
The latest episode goes nowhere fast, but at least teases better things to come.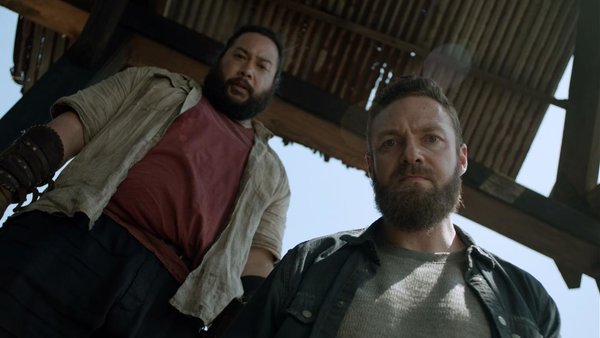 After last week's dramatic and brilliant hour within the Reaper compound with Daryl, The Walking Dead's final season has decided to drop the ball with its latest outing, creating an episode that is the very definition of filler TV.
The primary focus of Out of the Ashes falls on two different groups, each trapped by dire circumstance: In one, Eugene, Ezekiel, Yumiko and Princess finally find their way inside the Commonwealth; in the other, Carol, Aaron, Jerry and Lydia journey to a scorched Hilltop and accidentally reconnect with an old enemy.
With little in the way of forward planning, the episode introduces a few new characters without bothering to say anything worthwhile about them, and finds the show refusing to move on from past developments.
Though not entirely meritless, Out of the Ashes is certainly the weakest of the final season's episodes so far, despite the future it teases. With that in mind, here are 3 Ups & 7 Downs from the latest episode of The Walking Dead.
Major spoilers follow.
10. DOWN: The Performances Are All (Mostly) Pretty Lifeless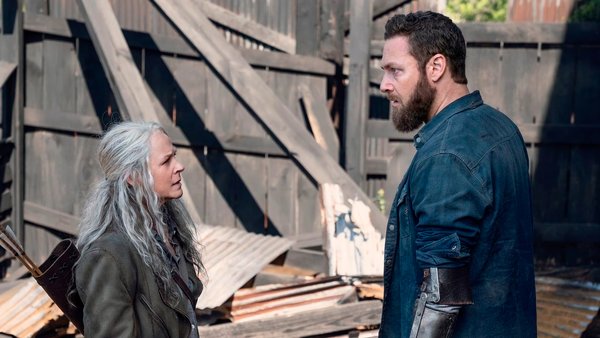 Whilst the last few episodes of the season have offered up some typically inspired performances, Out of the Ashes is strangely devoid of any such commitment from the vast majority of its stars.
The likes of Cassady McClincy, Cooper Andrews and even Josh McDermitt, who's consistently been one of the best performers in the series of late, seem to be coasting on autopilot, as if they're aware the episode is going to be a dud.
Of course, they're not all on the disappointing side, with Ross Marquand in particular working wonders with the script's tired story, but even so the episode watches like everyone's simply going through the motions, and it's sad to see.