The Walking Dead Season 11 Review - 5 Ups & 3 Downs From "Lockdown"
Daryl and co. return for an action-packed romp.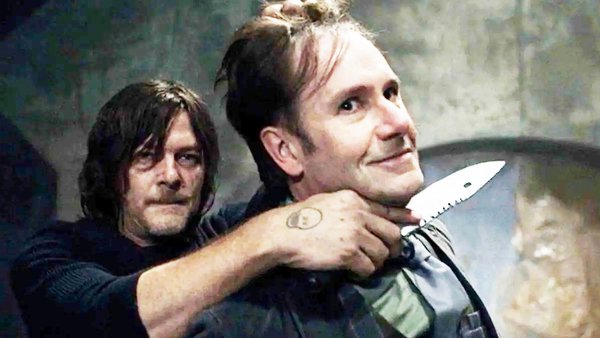 After six long months, The Walking Dead has finally returned to wrap up the eleventh and final season, picking up from where the dramatic and downer of a midseason finale left off.
Daryl, Maggie, Aaron, and Gabriel find themselves being hunted by Lance and his soldiers, who will stop at nothing to put our heroes down. With the survivors' experiences with former enemies like The Governor and Alpha, they are likely to come out on top rather than meeting their end courtesy of Lance's revolver.
Meanwhile, life in the Commonwealth has seen many fan-favourite characters become the suspects associated with Daryl and Aaron, putting their children's lives on the line. But an unexpected hero has come to save the day and assists someone with a cunning plan in the process. And to top it all off, Mercer has to deal with a large group of zombies while dealing with the corrupt and albeit, unskilled soldiers within his ranks.
The episode starts and ends with high octane action and suspense that will keep fans glued for the next few weeks to their television screens as gore splatters across it. It may have only just returned, but The Walking Dead is off to a bloody good start.
8. Down - Lance Hornsby's Plot Armour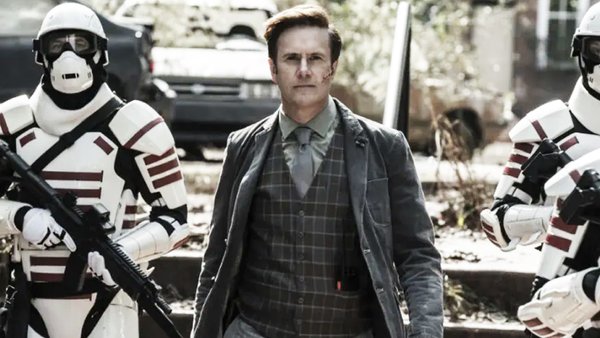 Introduced in the fifth episode of the final season, the Commonwealth's Deputy Governor initially came across as a charming man who believes in the cause of his society. But in the world of The Walking Dead, it didn't surprise many to see him reveal his more sinister side.
After taking over the communities of Oceanside, Hilltop, and Alexandria from the mid-season finale, he continues his pursuit of Daryl and Maggie after they killed Leah and several of his soldiers. Tired of running, they decide to fight back in an action-packed and gory opening scene.
Despite being a trained soldier and having survived for so long in the post-apocalyptic landscape, Daryl can't quite take a lethal shot at Lance, even though his armoured soldiers get killed fairly easily in comparison. While he does receive a shot in the arm to build some tension in the shootout, either Daryl seems to have been trained by Stormtroopers in this scene or Lance can dodge bullets like Neo in The Matrix.
The writers clearly have something planned with this foe, and as entertaining as he has been and, hopefully, will be during the final episodes, it doesn't excuse his ability to become so unharmed during an otherwise great scene.