The Walking Dead Season 6: 9 Things You Need To Know About Jesus
The lowdown on The Walking Dead's mysterious new character.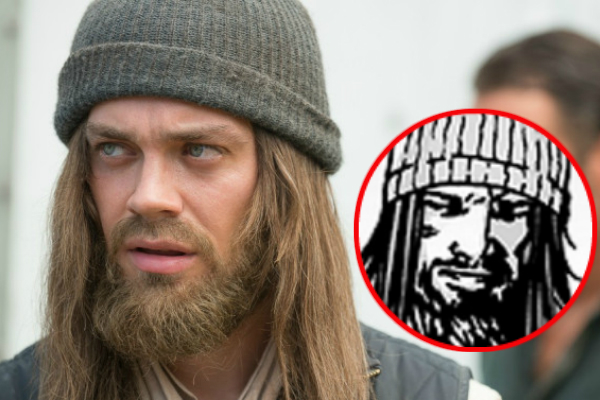 Praise Jesus! The Walking Dead may be one of the most frustrating shows on TV, but it's returned from its mid-season break in great form, delivering two of its best episodes in a long time. One of those was standard Walking Dead fare, albeit turned up to 11: a f***load of walkers, recurring characters dying, and all manner of hell breaking loose, culminating with Carl losing an eye. It was fast-paced, action-packed, and there were a variety of ways the show could've followed it up. They could've leaned in heavier on the aftermath of this chaos for Alexandria, or focused on Carl dealing with his injury, or Rick coming to terms with Jessie's death (and his part in it). Instead, they fast-forwarded things a couple of months, with Alexandria getting back on its feet, and delivered something unusual: a lighter, humorous episode. It was a risk, and, well, it worked. There was a big focus on Rick and Daryl, which certainly helped (I can't say I really cared about the Spencer subplot), but this episode will be remembered for two things: Rick and Michonne getting it on, and the introduction of Paul Rovia, aka Jesus. The former might be a big deal, but it's the latter who'll have the bigger impact on the show. He had a fantastic introduction, and offers something different. He's also a fan-favourite from the comics, who goes by the nickname Jesus, and given he should become a key part of the show, here's everything you need to know about him (with some
spoilers
from the comics).