The Walking Dead Season 6: Ranking The Probability Of 16 Major Character Deaths
Everyone's in danger, and AMC are going to make you cry.
Death is inevitable. We're all going to die someday, so just be thankful that you're not living in the world of The Walking Dead where it creeps up on people far quicker than they could ever hope. It may seem like the lazy way out to simply kill off a character for effect, but in a world overflowing with rotting flesh-eaters, it's the easiest way to move storylines along while producing immense drama and generally making us all cry. First up, can we just address a pretty major issue? You don't really think anybody's making it out of this show alive, do you? If you're clinging to the hope that there's a happy ending after all is said and done, then I can only commend, respect, admire and ultimately pity you. Everyone has a 'sell-by' date and there's a host of characters set to discover theirs has expired. There's an enormous character list for The Walking Dead, so this has been narrowed to a selection of the most prominent, definitely-alive series regular cast members, but who should be the most worried? Who can sleep safely at night? Which fan-favourite looks nailed on to be given a brutal ending? Prepare to speculate.
16. Rick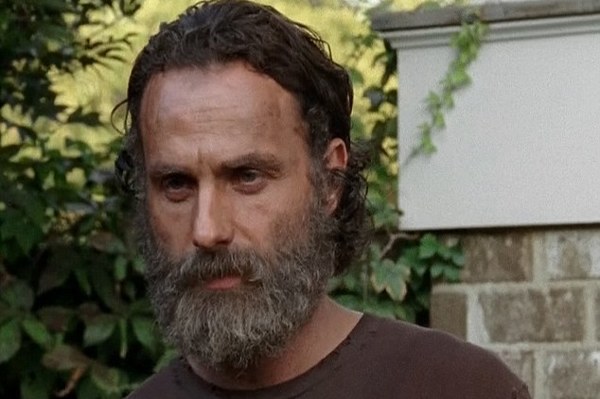 Okay, this seems extremely confident - because I am - but Rick Grimes will 100% not die in Season 6 of The Walking Dead. It sounds fairly obvious, but there's far more to it than just 'you can't kill off the main guy'. The show suffered a slight decline in viewers through the first half, and killing off arguably the greatest man among them won't do AMC any favours. There's also the fact that this is Rick Grimes' story: it's not a documentary depicting life after the world ended. It's a story of Rick's life after the world ended. Other characters will come and go, but Rick will remain the constant. The Walking Dead creators have even discussed the idea of going well into double figures for seasons, and if that's the case, we're only at the halfway point (at the very earliest). They won't kill Rick anytime soon, and if they do, they kill the show with him.
Chance of Dying:
0/10