The Walking Dead Season 7: 6 Things You Definitely Missed In Episode 4
3. Enid's Last Memories Of Glenn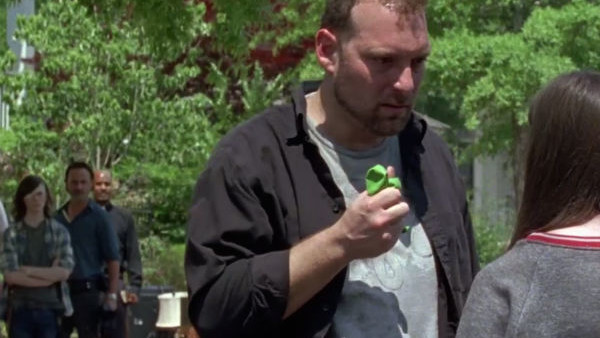 Hey Enid, sorry for forgetting you even existed... Everyone's favourite turtle-murderer has always been a tough cookie but moments like this prove her sentimental side is alive and kicking.
Fans have seen those balloons before. Enid and Glenn use them as a signal to Maggie in Season 6. It's a touching moment that would prove to be one of their last together.
They function as a nice moment of continuity and serve as proof that Enid has grown during her time on the show. She is capable of building human relationships, and now she's feeling the pain of loss all over again.