The Walking Dead Season 7 Episode 2: 7 Things You Might Have Missed
5. Morgan Marking His Path (Again)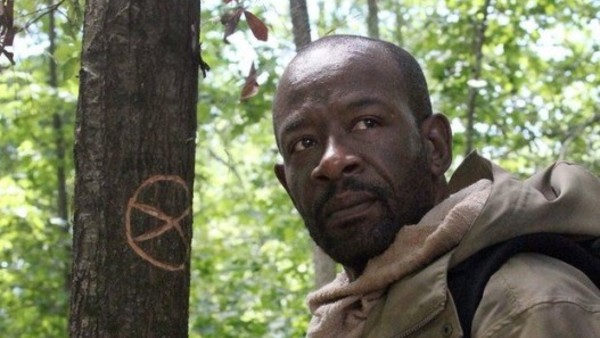 It was hard to miss Morgan scratching arrows into trees, mailboxes and landmarks to mark his path as he trekked to The Kingdom with Ezekiel's men. There's a deeper yet simple meaning behind his habit of leaving a trail behind.
Morgan is embarking on an enormous journey. This is a man who lost his son and wife, everything he held dear, during the rise of the walkers and turned to a path of total violence, hatred and killing but that was the old Morgan. His new persona is one of true peace.
The staff-wielding cult hero is leaving a trail behind so he can find the way back, yes, but his markings also act as a permanent reminder of the path he has been following that has seen him grow into becoming a fresh, new man ready to tackle the apocalypse in a zen-like manner.