Titans Season 2: 5 Ups & 1 Down From 'Ghosts'
Jason Todd steals the show in another great offering of Titans.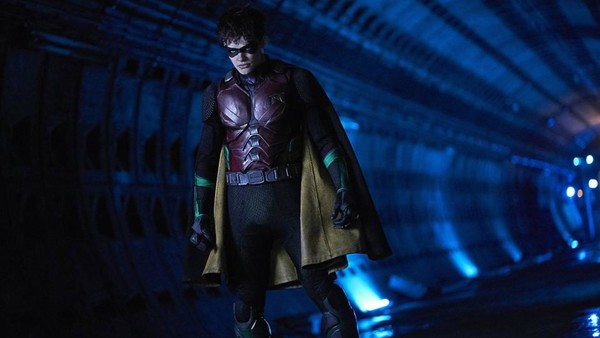 Contains spoilers from Titans Season 2, Episode 3.
Titans hasn't exactly held back since returning to our screens for its second season. The DC Universe original series quickly despatched of its gloomy origins in a season premiere that may as well have been last season's finale, before following that up with a second offering that, in many ways, served as the real season premiere.
But even with these aforementioned identity crises, this season has set it itself apart from its predecessor as the show has now become fully aware of what it wants to be - and that is something that is continuing to benefit it each week. And this third installment was no different.
An episode that moved all the pieces on the board in a rather strategic manner, 'Ghosts' highlighted the growing pains in Dick's new variation of the Titans team, and cleverly used the reintroduction of the old Titans to tease us with the demise of the original team. And it was those growing pains that inadvertently led the team, and one Titan in particular, into a trap set by a man that can only be described as a master manipulator - Deathstroke.
This hard-hitting drama provided much of the talented cast with some juicy material, while also allowing the show to continue to go from strength-to-strength.
First, the negative...