V Wars Review: 5 Ups & 3 Downs
Ian Somerhalder's new vampire series isn't anything like his last one...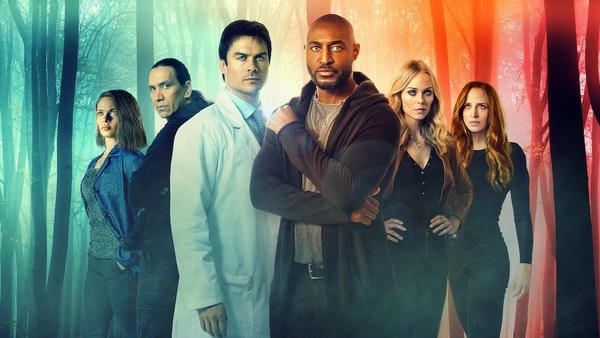 Contains spoilers for V Wars Season 1.
Netflix's latest drama is something of a blend between science fiction and horror, mixing the best of both of those elements in a story that benefits a great deal from it. Based on the comic series of the same name by Jonathan Maberry, V Wars centers on the outbreak of a deadly pathogen - one that turns people into bloodthirsty creatures that crave, well, blood. And in case you haven't figured it out already, yes, we're talking about vampires.
The shows stars Ian Somerhalder - who ironically is best known for playing vampire Damon Salvatore in The Vampire Diaries for almost a decade - as the scientist Dr. Luther Swann, who must decide whether to help his best friend, who has become one of the creatures of the night, or alert the authorities to his supernatural condition and kick-start a war between vampires and humanity.
All in all, V Wars is a thrilling well-paced ride that offers its own unique contribution to the somewhat overcrowded vampire genre, and though not everything is perfect, it's damn good fun that compels you to keep watching.
First, the negatives...