The Walking Dead: 4 Things "Consumed" Got Right (And 6 It Didn't)
Zombie sleepovers look like a lot of fun.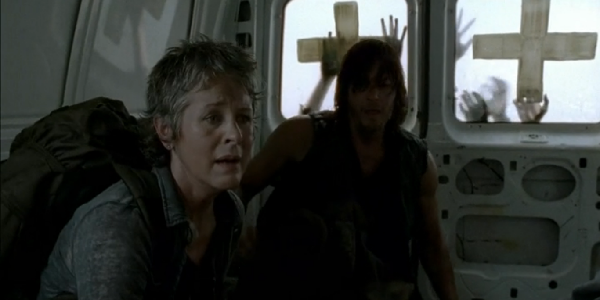 That there's one of those titles that has multiple meanings. For the ghoul-stricken world of The Walking Dead the most obvious connotation is the many, many human beings who have thus far been gobbled up by the ravenous, flesh-eating hoards that blight the country (or, as far as audiences know, the world). In this case it also refers to the feelings of guilt Carol often feels overwhelmed by, and which have transformed her from a kind of annoying character to one of the strongest on the show. Another week, another member of the ensemble split apart from the group, another episode in a totally new location. Just when you thought The Walking Dead couldn't surprise you (outside of all the sudden character deaths like, what is this, Westeros), the first part of the fifth season has so far taken the show in a lot of new and interesting directions. This week shifted the focus onto Daryl and Carol's search for Beth, tracking down the white cross-emblazoned cars last seen in episode four. It just about kept up the quality of those surprise, too. Sort of. As The Walking Dead starts to come up to the midway point of it's fifth season, here are four things Consumed got right, and six it didn't.