WandaVision: What Is The Hex REALLY?
The Avengers' Scarlet Witch has trapped the entire town of Westview, but what's behind the Hex?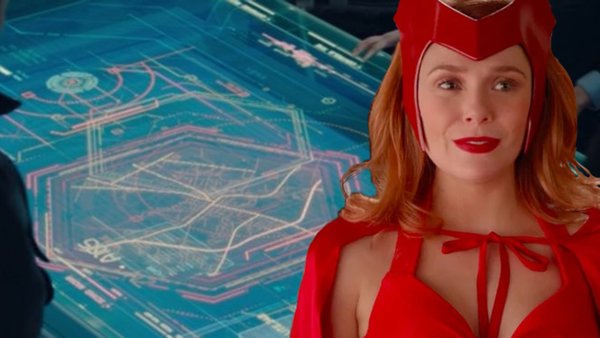 The Hex is one of the main elements of WandaVision, the first MCU series to launch on Disney+. The show focuses on Wanda Maximoff in the wake of Avengers: Infinity War and Endgame as she tries to come to terms with the death of Vision, a fellow Avenger who was murdered by Thanos and so didn't return like the others snapped out of existence.
A centre of control and power, the missing town of Westview, New Jersey, is concealed within the Hex. But who is controlling it, and why is the hexagonal shape so important?
It could be the sign of the devil, an indicator of the infinity stones or something else. We know that Wanda is suppressing her trauma, and that it is spilling out over into the commercials of her sitcom. Could the rule of six seen throughout be a reference to the six stones, or is it teasing the arrival of a significant new Marvel Cinematic Universe villain?
Whoever is in control, it is certain that this Hex is dangerous and painful for those caught up in its reach. The citizens of Westview are wrapped in Wanda's grief. Whether we witness a saviour coming to rescue Wanda, another Avenger to break Wanda from her own spell, or a villain revealing their self to be behind the entire scheme, it is certain that this series will be setting up the future of the coming fourth phase of the MCU - mutants, witches, and all...
6. A Curse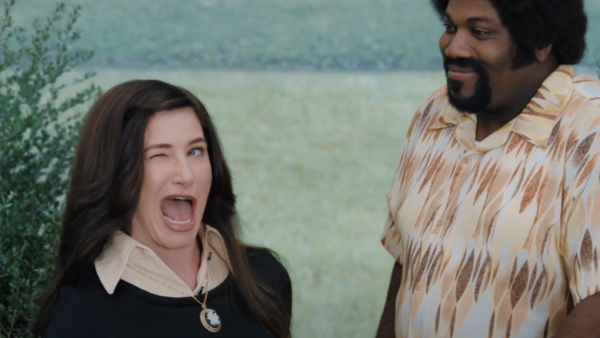 Dr Darcy Lewis, a beloved character from the Thor films, refers to the hexagon which surrounds Westview as the "Hex". While Woo passes this off as a funny comment about workplace nicknames, there may be something more sinister at play here.
Many people already predict that Agnes will be revealed as Agatha Harkness, a witch in league with the devil. Within episode six we see her dressed as a witch. This is significant as most of the main characters are in their comic accurate dress. However, we must note that Agnes is not in the Agatha Harkness comic accurate outfit, but rather in a generic witch design. Perhaps, as Agnes is in hiding, this is another form of her disguise? Along with her stylistic choices, she has been heard using specific language such as "charmed" while around Wanda. Perhaps this "hex" is something relating to her.
Or perhaps the "Hex" is an early indicator of Wanda becoming Scarlet Witch. While she does already have her powers, Disney has not been allowed to use the name Scarlet Witch or the word "mutants" in the past. This focus on the "Hex" may be in reference to Wanda's powers and that, although most of us do not want to believe it, she may be the one in control.
As in the comic books, where her powers are referred to as "hex powers", this may simply be a manifestation of her own grief and trauma. However, as in the comics, Wanda only truly comes to control her abilities with the intervention of Agatha Harkness. Maybe the cooking scene within episode one, in which Wanda cannot control her own abilities, is due to Agnes's absence?
But this also begs the question - why would Wanda televise her life if all she wants is to be left alone?