Westworld Premiere: 8 Ups And 2 Downs From 'The Original'
HBO's big new series finally gets underway - but is it worth the hype?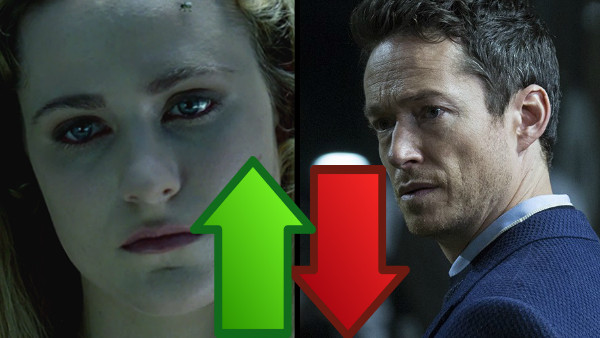 After a long wait and a hell of a lot of hype, Westworld is finally here.
HBO's TV series take on the 1973 film of the same name by Michael Crichton (the author Jurassic Park), the show takes place at the titular theme park. The setting is a manufactured reality, home to a number of A.I. hosts, and a destination for humans to indulge in their weirdest and wildest fantasies - should they be able to pay for it.
The series has had a long journey to screen. Created by Jonathan Nolan and Lisa Joy, the series was announced way back in 2014, with an expected 2015 air date. It was then pushed back to 2016, and production delays mean we've had to wait until fall for its premiere.
Was it worth the wait? In short - absolutely. HBO have crafted an intelligent sci-fi that at once feels intimate in terms of character, but huge in terms of scope. They're betting big on this, especially with Game of Thrones ending soon, but Westworld looks like it's up to the task.
If you haven't watched the first episode yet, you can check out our spoiler-free review of the first four episodes here. If you have watched it, then let's take a closer look at what it did right - and the odd slip-up as well.