Westworld Premiere: 8 Ups And 2 Downs From 'The Original'
Ups...
8. Welcome To Westworld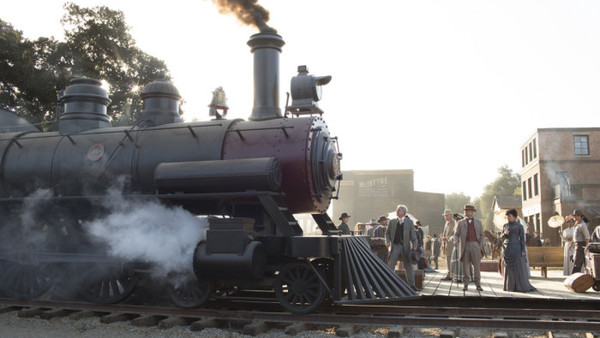 The opening five minutes or so of Westworld don't give you an easy introduction to the world, but they do provide an excellent snapshot of what this series is - and are likely to leave you immediately hooked.
We open on Evan Rachel Wood's Dolores, one of the A.I. 'hosts' of the theme park, being interviewed by Jeffrey Wright's Bernard, the programming chief at Westworld. It could be seen as what it says about the series; had the opening been of the park itself, it might have suggested we're in for something more akin to a Western. By opening in a cold lab with an examination, it helps show the series is going to pose some deeper questions.
From there, we are quickly into the park itself, or at least the train pulling into Westworld. There's talk of white hats and black hats, and a few glimpses of some of the stunning locations we're going to see more of throughout the hour. It's a great introduction to the park itself, showing it off and giving some hints at what we can expect - Teddy leaves the train and enters a brothel, before spotting Dolores; threats are immediately made; and as viewers, we're plunged right into the Wild West. It does a great job of showcasing both sides of the series, and it only takes a few minutes.