What The American Dad Voice Actors Look Like In Real Life
Who is the real persona behind Roger and his family?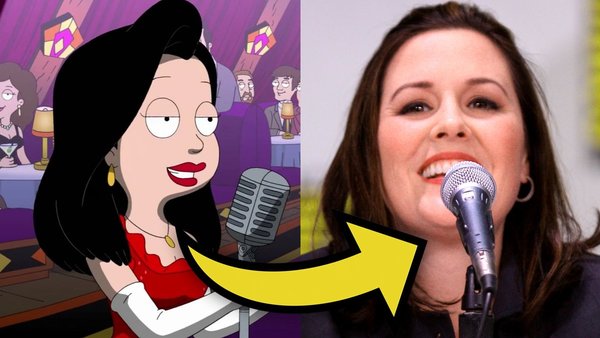 American Dad has been going for over fifteen years now and whilst it took a little time to get the momentum going, it is now one of the better cartoon sitcoms of the modern age.
American Dad was originally conceived to be a replacement for Seth Macfarlane's other animated show Family Guy. This idea was birthed after fans were angry at the cancellation of Family Guy, and producers wanted to fill the void by creating a new, similar show. But just as American Dad was starting, the Griffin family were returning.
Although it initially seemed like a copycat series, American Dad distinguished itself from being "just like Seth's other show" thanks to its lack of cutaways, strong characterisations and occasional flavour of science fiction. And some might even say American Dad has now overtaken Family Guy as the superior Macfarlane show (but we'll leave that debate for now).
The cast seem to share such a natural chemistry with each other when voicing their roles, which is what ultimately shaped the characters of the show to blend so well together. But just who is providing those funny voices?
12. Kevin Michael Richardson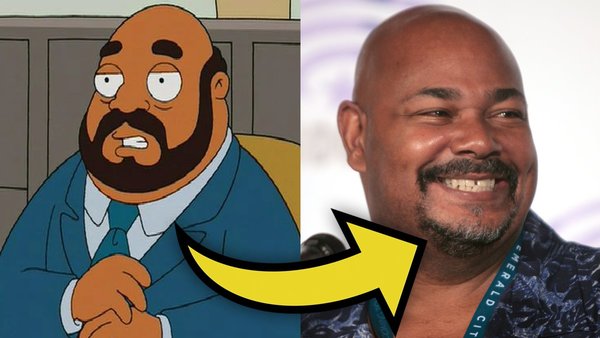 Main character: Principal Lewis
Kevin Michael Richardson has got an impressive range of work in terms of voice acting. Not only has he performed for all three of Seth Macfarlane's major animated sitcoms, he's been a part of so many iconic animated shows of the 1990s and 2000s, from Rugrats and Dexter's Laboratory to Samurai Jack and Spongebob Squarepants.
And more recently, he has replaced Harry Shearer for the voice acting of Dr Julius Hibbert from The Simpsons and his performance sounds exactly like Shearer's.
Within American Dad, Richardson portrays the supporting role of Principal Lewis. Like most of the characters on the show with any form of authority, Mr Lewis often abuses his power - openly mocking the students, sexually harassing female colleagues and getting intoxicated during working hours.
Still, Principal Lewis became a surprise fan favourite because of how Kevin Michael Richardson delivers the dialogue.