What The Rick And Morty Voice Actors Look Like In Real Life
8. Dan Harmon (Birdperson)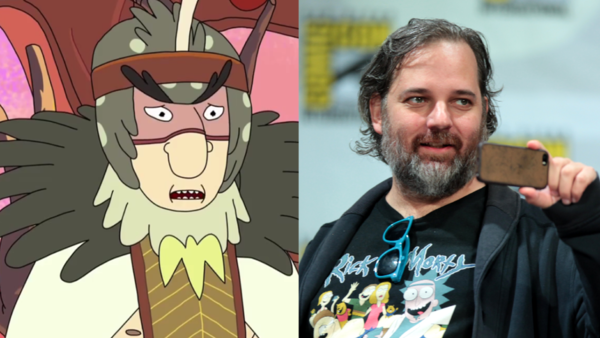 One of the co-creators of the show, Dan Harmon - on top of his writing and producing duties - is the voice behind Birdperson, the aforementioned husband of Tammy who was killed off at the end of season two, before being reanimated as Phoenixperson.
Harmon has also lent his voice to smaller characters like MC Haps, Davin and Ice-T, the rapper who helps out Rick and Morty in Get Schwifty.
Before his Rick and Morty years, Harmon created popular NBC sitcom Community, which ran for six seasons and over 100 episodes. No movie, though. He also wrote the underrated 2006 family animation Monster House, as well as working on the original Kung Fu Panda movie in 2008.