What The Rick And Morty Voice Actors Look Like In Real Life
9. Cassie Steele (Tammy Guetermann)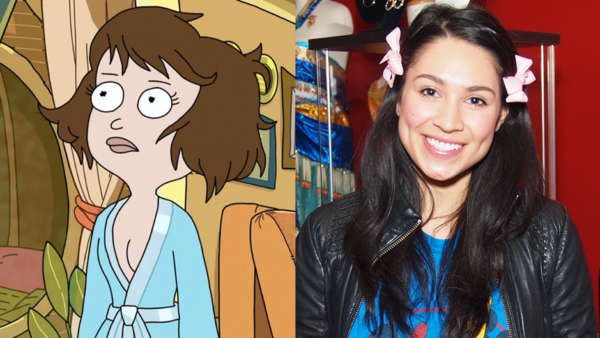 Easily one of the most hated Rick and Morty characters, the actress behind Tammy Guetermann is actress and singer Cassie Steele.
Tammy, of course, was responsible for the death of the beloved Birdperson, gunning him down at their wedding after revealing herself to be a deep-cover agent for the Galactic Federation. She isn't the only character played by Steele, either, with the actress also voicing Tricia Lange, a minor recurring character at Morty's school.
Outside Rick and Morty, Steele had a decade-long role in Canadian TV series Degrassi: The Next Generation, as well as its followup TV movies. Next up, she's about to hit it big, having landed the lead role in Disney-Pixar's upcoming Raya and the Last Dragon.
On top of her acting work she also does a lot of singing, having released two certified-gold albums in 2005 and 2009.