Why The Big Bang Theory Just Got Cancelled
Bazing-oh.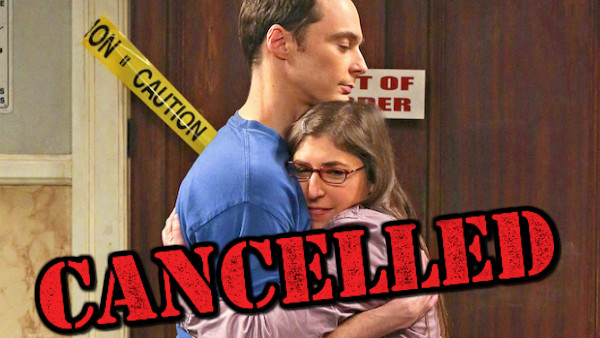 It's finally happened: after over a decade on our screens, The Big Bang Theory has been cancelled.
CBS have confirmed that the hit sitcom will end with the upcoming twelfth season, meaning that in 2019, after 12 years and over 200 episodes, it'll be time to say goodbye to Sheldon, Leonard, Penny, Amy, Howard, Bernadette, and Raj.
With How I Met Your Mother and Two And A Half Men both ending in recent years, The Big Bang Theory is the last holdout of CBS' mid-00s sitcom behemoths, but even all the combined PhDs of the characters can't halt the slow march of time forever. The show is still popular, but its reputation has declined in recent years, and there aren't many shows that survive as long as this one has (indeed, its final season will make it the longest-running multi-cam sitcom in TV history).
The production team have thanked the fans and promised "an epic creative close", but why exactly is a show that remains the most-watched on television - the recent season averaged over 18 million viewers - being canned? Despite the viewers, it makes an awful lot of sense.